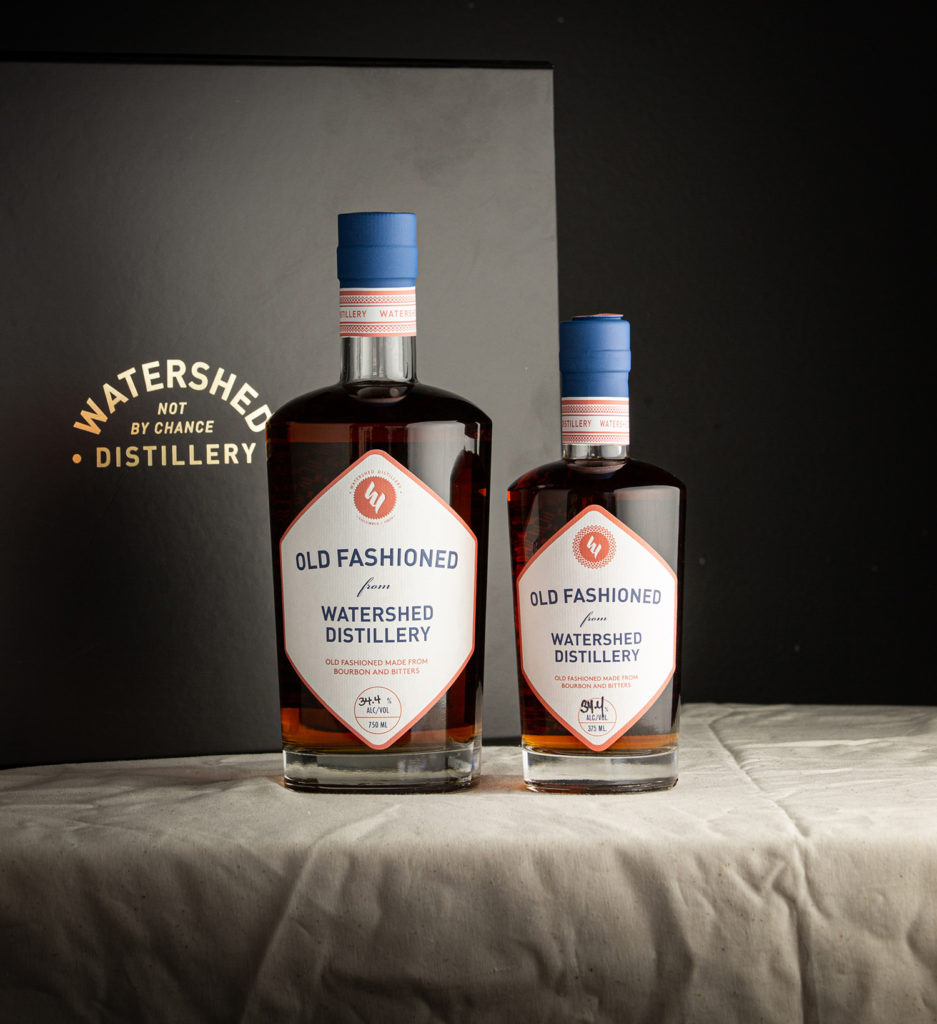 Watershed Distillery, a Columbus, Ohio, based independent distillery and early adopter in the bottled cocktail category, recently announced a limited release of an additional size offering of its award winning bottled Old Fashioned, just in time for the holidays.
Initially released in 2015, Watershed's bottled Old Fashioned is a classic cocktail in a bottle. Watershed blends its bourbon with raw sugar, Ohio cherry juice and bitters in order to create a well balanced, ready-made cocktail that is simple to enjoy. The distillery recommends the spirit be served over ice and garnished with orange peel.
Though Watershed's Old Fashioned is typically only available in 750-mL bottles and retails for $34.99, this holiday season, in three Ohio markets, the distillery released a 375-mL bottle which retails for $16.99. Top off-premise retail stores in central Ohio, Cleveland and Cincinnati received an allocation of this product before Thanksgiving, and a very limited supply of these bottles are also available at the bottle shop at Watershed Distillery (1145 Chesapeake Ave, STE D, Columbus, OH 43212). Watershed Old Fashioned is available in 750-mL size bottles and various on and off premise locations throughout Ohio, Georgia, Kentucky, Michigan and Chicago, Illinois. Online, it's available at Wood's Wholesale Wine and Seelbach's.