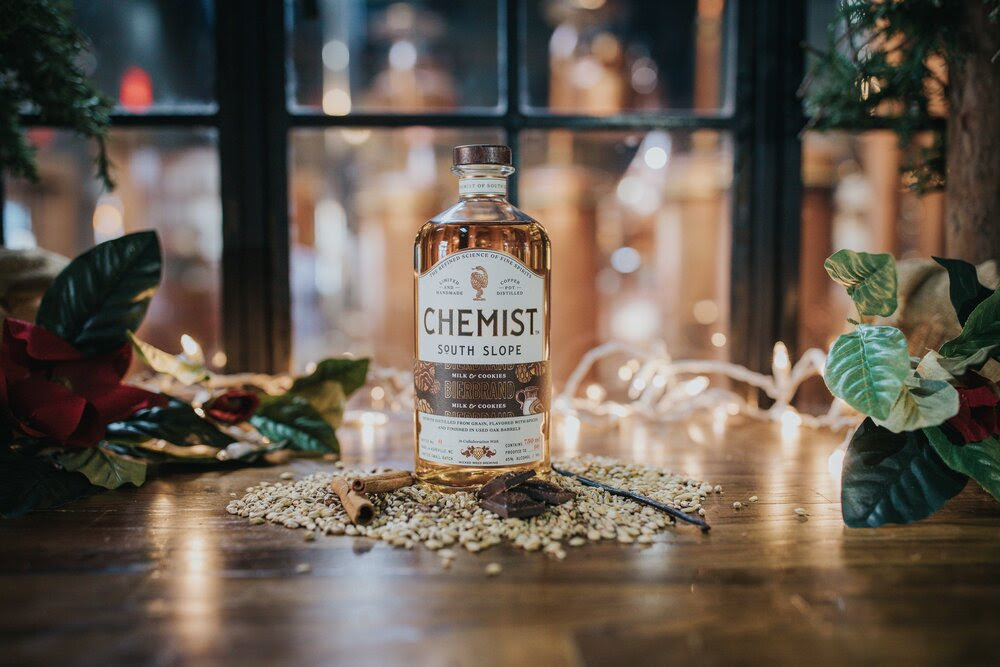 Chemist Spirits of Asheville, North Carolina, announced it will be releasing a special collaboration with Wicked Weed Brewing this Friday, December 13th. Only the second Bierbrand in their collaboration series, this unique beer brandy is made from distilling Wicked Weed's Milk & Cookies Imperial Stout and aging it for months in the used bourbon/beer barrels. This dessert brandy features deliciously warm notes of cinnamon, golden raisin and vanilla balanced by rich chocolate, toffee, and hearty oatmeal. 
This spirit is the first collaboration for Asheville's South Slope Neighbors Wicked Weed Brewing and Chemist Spirits, and truly showcases a liquor with deep roots in the brewing culture. "In many ways, our collaborations are a love letter to Asheville, we are surrounded by incredible brewers and artisans and collaborating with them is both a creative and learning experience. We always end up developing something unique to the partnership that reflects the very best that each company has to offer," says Chemist Spirits marketing director, James Donaldson. 
Each of the bottles is numbered and with only about 600 being released at this Friday's "Repeal the Cookie" event at Funkatorium, Cultura and Antidote. This single barrel dessert brandy is sure to sell out quick.