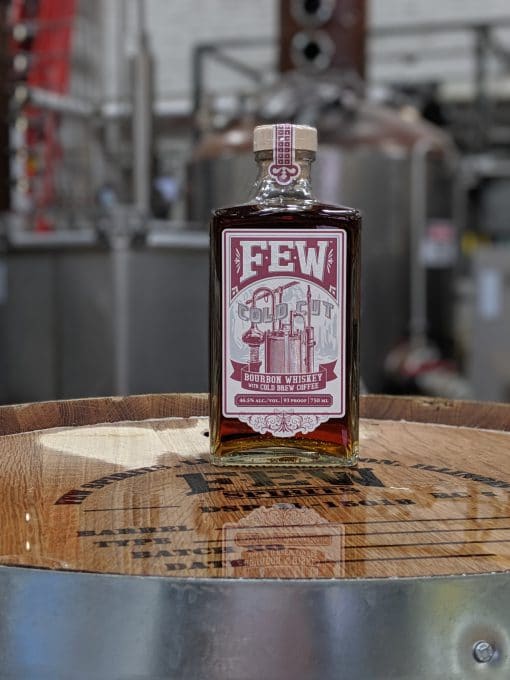 FEW Spirits has announced its latest release, FEW Cold Cut, a new expression in the ever-innovating Evanston, IL-based brand's portfolio in which cask-strength FEW bourbon is mashed, fermented, distilled, aged and bottled at the FEW distillery then "cut" with cold brew coffee for an entirely new drinking experience.
FEW Cold Cut is bottled at 46.5% ABV (93 proof). An initial 1000 cases will be available nationwide in November in 750 ml bottles (SRP $44.99-51.99). It can also be purchased online through ReserveBar.com.
"We've seen lots of integrations of coffee and cold brew in the spirits space, from coffee liqueurs to coffee-flavored products," says FEW Spirits founder and master distiller Paul Hletko. "FEW Cold Cut is completely different. Typically when bourbon comes out of the barrel at cask strength, it's cut, or 'proofed' to bottling strength with water. We wondered what would happen if we swapped out some of that water for cold brew coffee. The answer? Layers upon layers of flavor and nuance that's absolute magic."
FEW Cold Cut begins with dark, roasted coffee on the nose followed by the classic FEW Bourbon flavor of cinnamon and clove backed up by corn sweetness and oak with hints of coffee that build sip after sip before a soft, approachable finish that lingers on the palate. Because it is cut with cold brew rather than hot coffee, drinkers will experience a smoother taste with less astringency.