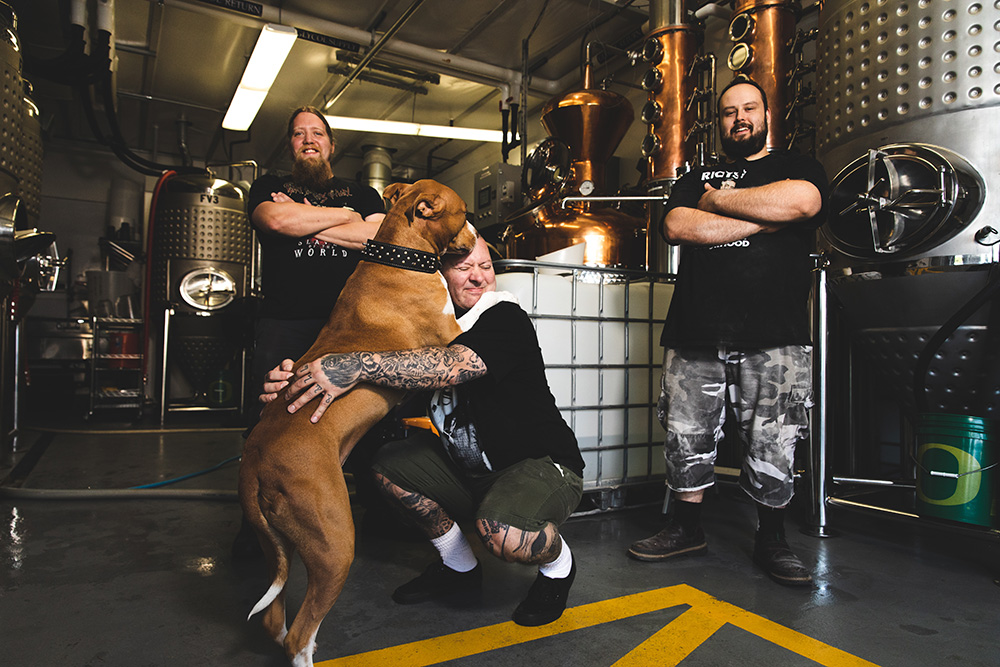 Blood x Sweat x Tears Vodka recently announced its partnership with Best Friends Animal Society, a leading national animal welfare organization dedicated to ending the killing of dogs and cats in America's shelters. The partnership kicked off with a $20,000 cash donation from the brand, which is made by Wolf Spirit Distillery in Eugene, Oregon, and is expanding into an ongoing fundraising campaign that will help Best Friends towards its mission to make America no-kill by 2025. 
Blood x Sweat x Tears' head distiller, Ben Green, elaborates: "Without my rescue pit bull, Mr. Pickles, Blood x Sweat x Tears wouldn't exist. He stood by me as I stumbled through my self-education in craft distilling, offering unconditional love and encouragement as I went through dozens of (occasionally awful) iterations until finally getting it right. Now that we're a bonafide brand – we reached 7,000 9L cases in our first year of sales – we are delighted to give back. This cause is near and dear to us and we are just getting started." 
Umberto Luchini, founder and proprietor of Wolf Spirit Distillery and Blood x Sweat x Tears vodka explains: "We admire Best Friends' work overall, and particularly their advocacy for Pit Bulls which are our spirit animals, representing our #MisfitsWelcomed mentality unlike any other breed." 
Nathan Measom, Manager of Corporate & Influencer Partnerships for Best Friends Animal Society, added: "As soon as I saw Mr. Pickles on the Blood x Sweat x Tears bottle, I knew this partnership was from the heart and here to stay. We are very grateful for the support and excited about the awareness it will raise for shelter pets like Mr. Pickles." 
The 2020 fundraising mechanisms are simple and direct. Since January, Blood x Sweat x Tears Vodka has been donated to fundraising events for Best Friends and its network partners. As of today, a donation button on Blood x Sweat x Tears' site sends funds directly to Best Friends; the brand is also launching the partnership via its social media channels. By March, Mr. Pickles t-shirts will be sold on Blood x Sweat x Tears' site, with 100% of profits going to Best Friends, and by July Blood x Sweat x
Tears advertise Best Friends' lifesaving work on 100,000 bottle neckers. In 2021, the partnership will grow again.