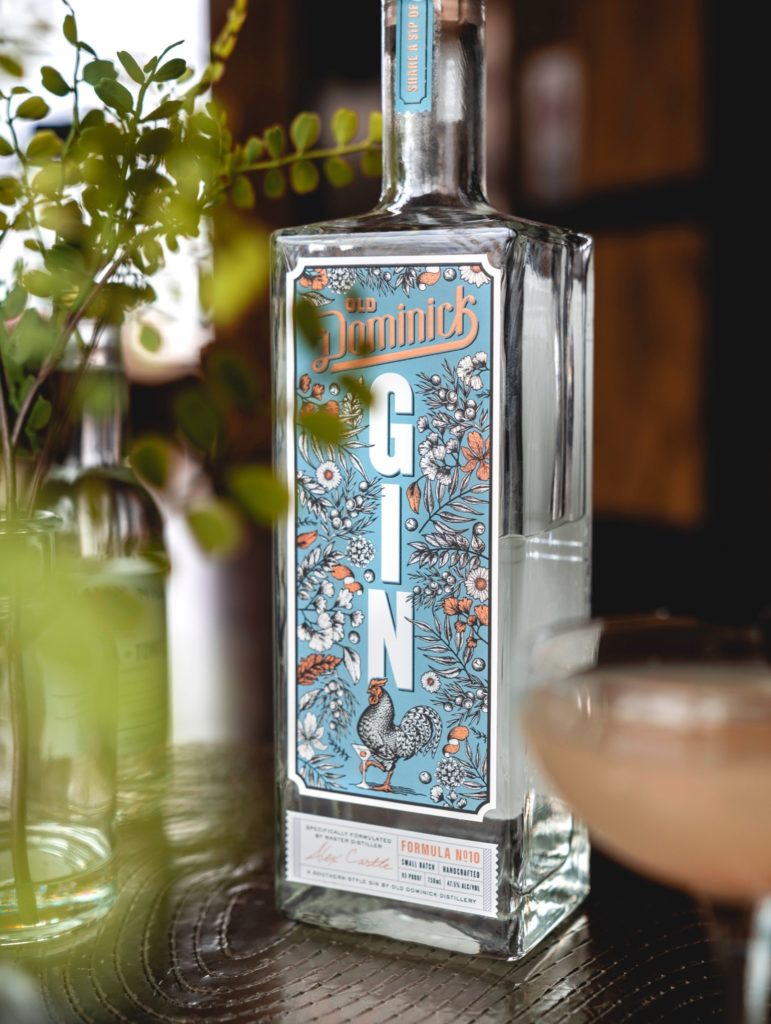 Old Dominick Distillery of Memphis, Tennessee, will release a permanent Gin to the Distillery's growing portfolio of craft spirits. Old Dominick Gin will be available in select states beginning March 1.
"We are thrilled to add Old Dominick Gin to Old Dominick's world class portfolio of spirits," said Chris Canale, president of Old Dominick Distillery. "Our entire team has been working very hard on this product and they are all to be congratulated." 
"Gin always seemed like a spirit that allowed for, and even embraced, creativity in a way that other spirits don't," said Alex Castle, master distiller and senior vice president of Old Dominick Distillery. "Old Dominick Gin has a very unique flavor that isn't typical in the gin category," mentions Castle. "The definition and restrictions on gin are loose; even the expectation of what it should taste like is vague. It just seemed like a great opportunity to have some fun and be different." 
Old Dominick Gin is crafted from a blend of 8 botanicals: juniper, coriander, angelica root, licorice root, grapefruit peel, chamomile, orris root, and ginger root. Juniper dominates the nose, balanced by whispers of citrus that transition to sweet licorice on the palate. The sweet, smooth finish is rounded out by hints of black pepper. Earthy, sweet, and complex, this southern style gin was Castle's tenth formula and bottled at 95 proof. Old Dominick Gin was crafted to sip or enjoy in a cocktail. "I'm very simple when it comes to my spirits and how I consume them. I enjoy a gin and soda, which really allows the different flavors in this gin to come through without anything to hide them," said Castle. 
"I could not be prouder of what this group has accomplished and look forward to seeing what they do next," said Chris Canale, great-great grandson to Domenico Canale, founder of D. Canale & Co., parent company to Old Dominick Distillery.
Old Dominick Gin will be available in select states beginning March 1st, 2020 and will range in price from $24.99-$29.99. Old Dominick products are available in the following states: Arkansas, California, Georgia, Mississippi, Missouri, Tennessee, Wisconsin, and Wyoming. Old Dominick Gin product information will be added to the Old Dominick website on March 1.