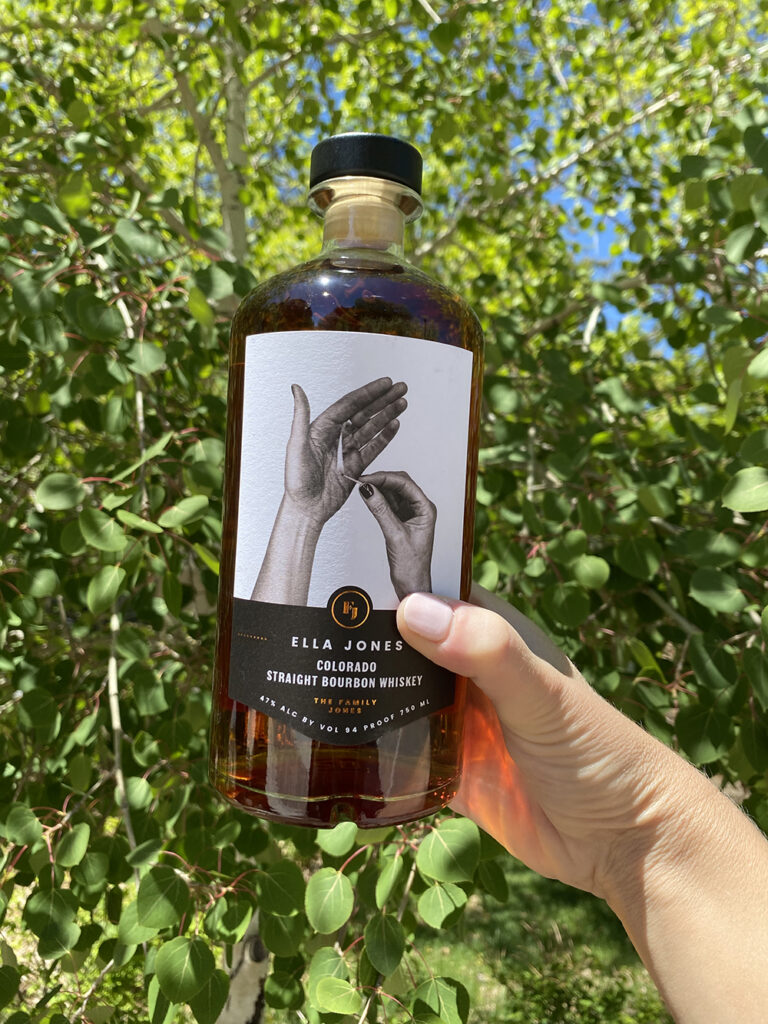 The Family Jones of Denver and Loveland, Colorado, has released Ella Jones Colorado Straight Bourbon Whiskey.
Made from 100% Colorado grain, the average age of the Ella blend is 2.8 years. The mash bill includes 75% corn (60% of which was organically grown by Colorado Stock & Grain, the remainder of which was grown by Whiskey Sisters), 15% Organic Dillion Rye from Colorado Stock & Grain, and 10% Metcalf 2-row malt from Root Shoot Malting.All water used in the blending process is Eldorado Springs spring water.
Head distiller Rob Masters shares that Ella includes notes of brûlée'd vanilla sugar, toasted sweet corn, dark cherry and light smoke that makes this perfect for summer, hitting notes of all the seasonal fresh produce and smoke from a BBQ or campfire.