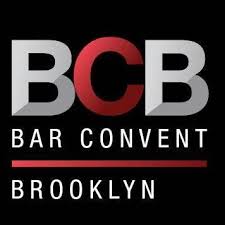 The organizers of Bar Convent Brooklyn announced this week that the event that had been re-scheduled for August will now be entirely virtual.

BCB's complimentary virtual trade show will be dedicated to providing education and support that recognizes and addresses the direct and essential needs of the industry. The virtual conference will remain a place for attendees to connect with exhibitors, discover new products, and network with fellow industry professionals. This year's show will offer the added value of online educational sessions, a dedicated matchmaking platform for attendees to set up individual appointments with brands, speakers, other attendees and more.

BCB says it will also launch a new platform for the industry that goes beyond the show itself called Infused365. This platform will act as a year-round, go-to hub; including showcasing resources presented during the virtual show on top of ongoing content that covers industry news, educational webinars and digital programming that unites the industry online. In addition, BCB will launch a podcast, dedicated to amplifying the voices of the industry and touching on all matters of equality, inclusivity, and community support.

The BCB team will continue to provide further, timely information on virtual plans for 2020, and plans to return as a physical show in June 2021.