This week, out of respect for all members of the community and in solidarity with Black Lives Matter, Westward Whiskey has announced the release of Westward's MESO Benefit Barrel, a limited-edition single barrel expression. The release kicks off a broader company partnership with Micro Enterprise Services of Oregon (MESO), a Portland-based non-profit dedicated to improving the economic opportunities for underserved individuals through empowerment, education and entrepreneurship. 100% of the barrel proceeds will support the organization's work in the Portland community and beyond.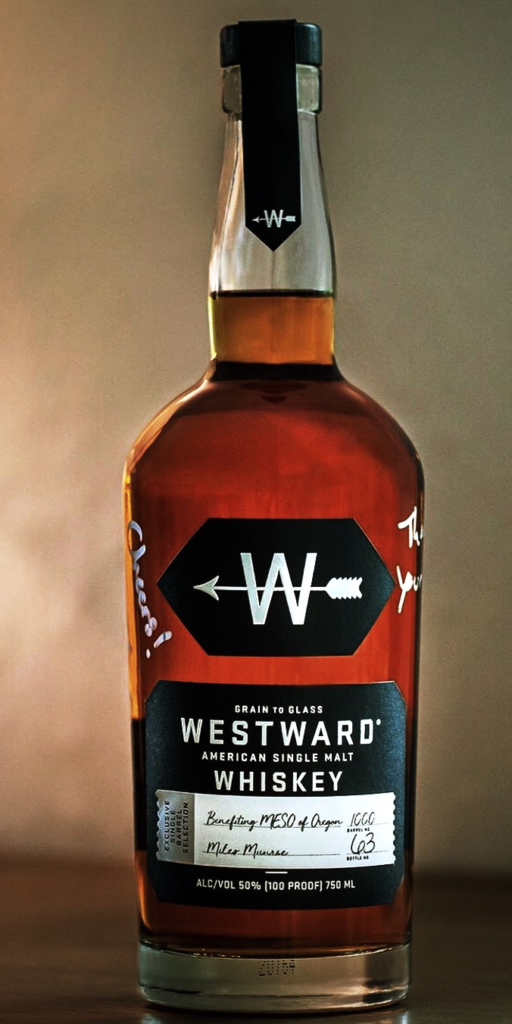 Westward's MESO Benefit Barrel was hand-picked by Lead Distiller Miles Munroe, who chose a milestone barrel—the American Single Malt producer's thousandth barrel of whiskey—for this cause. Bottled at 100 proof, it is hand-signed by Munroe and Founder Christian Krogstad and priced at $99.95 for 750ml. The barrel will be available through Oregon liquor stores, Westward's tasting rooms and Westward's online store on June 29, 2020, while supplies last.
As part of Westward's partnership with MESO, the Portland-based distillery will launch a mentorship program to support the non-profit's community of Black- and minority-owned small businesses. Westward will tap into its leadership team, internal marketing and sales talent and agency partners to provide one-on-one mentoring to directly support these small business owners.
"In early June, Westward made a commitment to our colleagues, friends and community to do more to support our nation's oldest and most pervasive pandemic of all, racism. As part of that promise, we sought to create programming to provide direct support to our community while also providing opportunities for the people who love our whiskey to get involved themselves," said Thomas Mooney, CEO and Co-Founder, Westward Whiskey. "The launch of this program today, which includes the release of our MESO Benefit Barrel and the introduction of our MESO Mentorship program, is part of our promise to do just that."
"We are thrilled to partner with the team at Westward Whiskey; this financial and mentorship commitment will go a long way to further our mission and provide direct support to Oregon's underserved communities," added MESO executive director Nita Shah. "As an independently-owned small business, we know Westward understands firsthand some of the challenges small business owners face; their insight and the financial commitment through the MESO Benefit Barrel will be of importance to the small business community we serve."