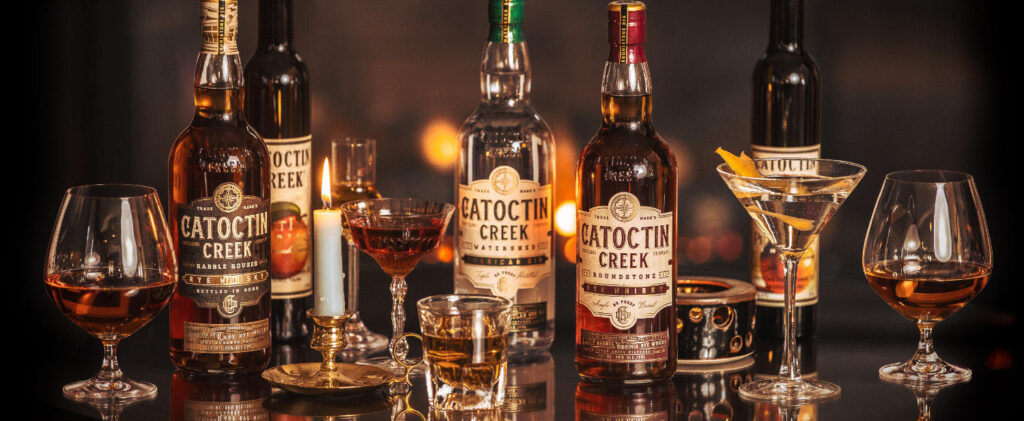 Catoctin Creek is presenting the sixth year of its six-part educational series on the history and the art of the cocktail—this time as an online class since COVID-19 is preventing in-person classes at the distillery. Here are the logistics of the online class format:
Lower price for the class (Just $10 per person)
Each week before the class, Catoctin Creek will give participants a shopping list of items to purchase, including its spirits. All of the spirits and many of the mixers will be available for purchase on the distillery's website for pickup or delivery.
The day of the class, students will receive a Zoom link via e-mail
Participants can follow along with their ingredients and equipment. They're encouraged to keep their cameras on and ask questions to make the experience as interactive as possible.
This is the distillery's first attempt at this as an online course, so everything is subject to change!
The Class:
Starting in September, Scott Harris, founder and distiller at Catoctin Creek, will appear online via Zoom every Friday for this six-week series. Beginning at 7pm, Scott will personally guide participants through the history and construction of several cocktail styles, including the old classics, and modern takes on the cocktail/ There will be samples for sharing, and students are encouraged to buy bottles to take home with and practice.
Here is the schedule of the series:
September 4 – The Old Fashioned – the proto-cocktail of the 1840s
September 11 – Gin is in! Several gin cocktails including the Martinez, the Gimlet, and the Sloe Gin Fizz
September 18 – Everything you wanted to know about Martinis and bitters
September 25 – New Orleans mojo – The sophisticated and complex beauty of the Sazerac
October 2 – Moonshine in American culture – 1930 to present day
October 9 – Toddies and warm cocktails
If you don't know anything about cocktails, you'll love this class. If you're already an expert, come and enjoy some casual conversation and a few drinks. The cost is $10 per person. Sign up for all six and receive a special gift.