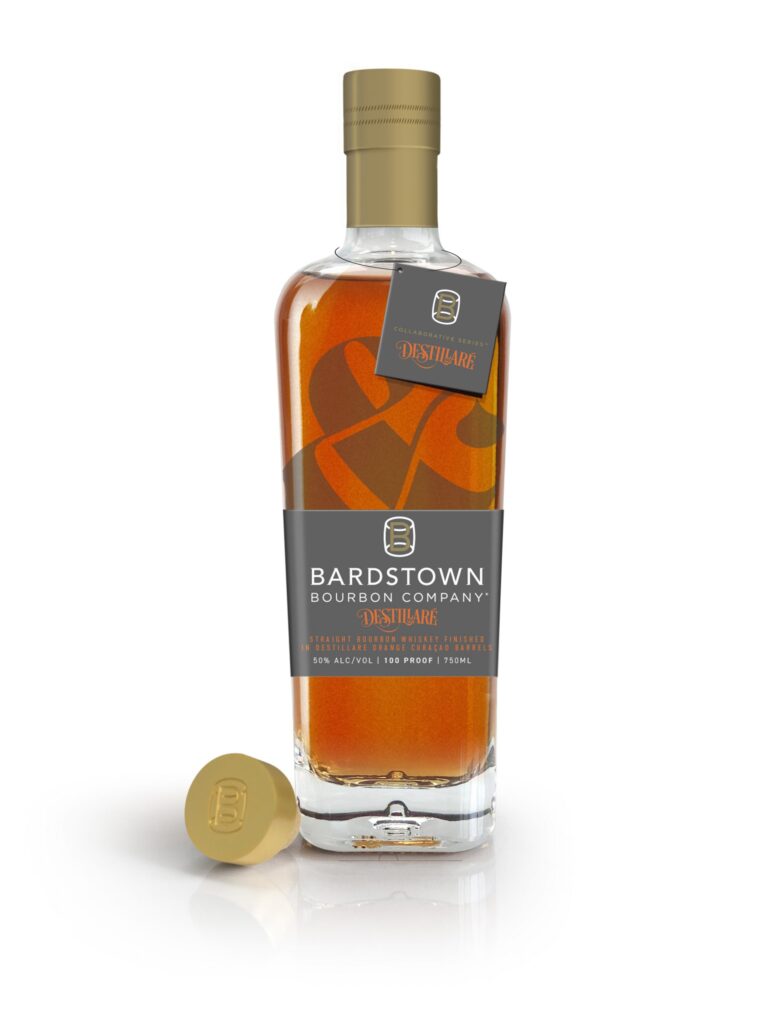 The Bardstown Bourbon Co. is rolling out a new expression in collaboration with Louisville-based distillery Copper & Kings American Brandy Company. The latest addition to Bardstown's Collaborative Series, this product is an exceptional nine-year-old Tennessee bourbon finished for 18 months in Destillaré Orange Curaçao barrels. It's available in limited quantities across all 13 markets.
"A brilliant orange nose takes the lead over a rich blend of baking spice, vanilla and maple," says Bardstown Bourbon Co. vice [resident of Sales & Marketing Herb Heneman. "The bright citrus awakens the palate and leads to a magnificent, long lasting finish with just a touch of sweetness. You see a lot of 'top shelf' margaritas or martinis, but never has there been a better base for a 'top shelf' old fashioned than this incredible release."
Bardstown Bourbon Company's Destillaré Orange Curaçao finish expands the modern distillery's Collaborative Series, a line of imaginative bourbons that have been finished in an array of wine, beer and spirits barrels. It is the sixth collaboration with fellow Kentucky distillery Copper & Kings. Prior collaborations with Copper & Kings include bourbons finished in American brandy, Muscat Mistelle, Oloroso Sherry and Apple brandy barrels, the latter of which was awarded a Double Gold at the San Francisco World Spirits Competition.
"There's a lot of satisfaction in developing and shaping whiskey into surprising and adventurous profiles," says Copper & Kings founder and CEO Joe Heron. "The collaboration with kindred spirits is what truly polishes the liquid. The infusion of friendship is what brings the magic."