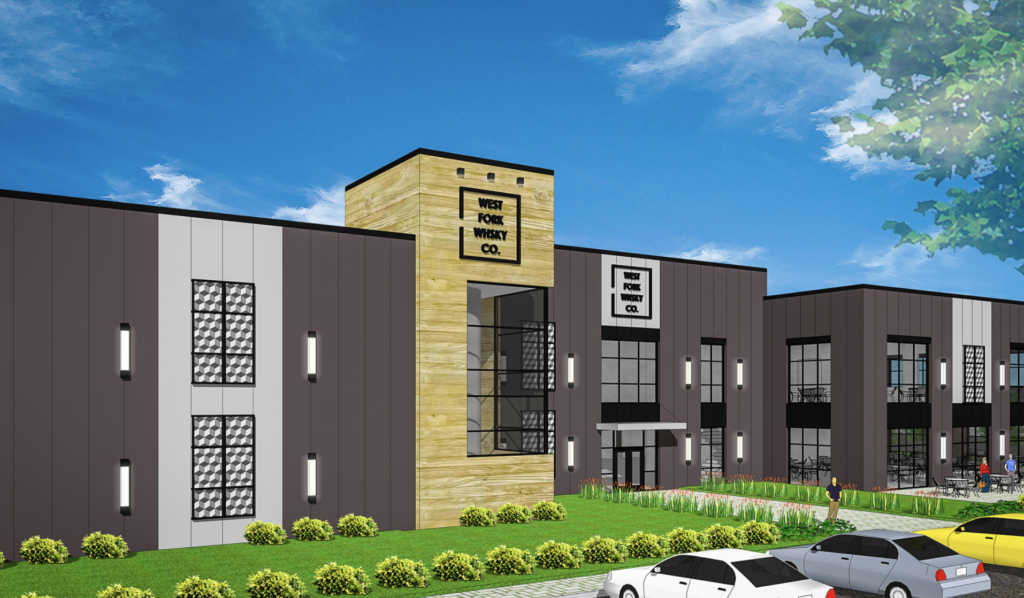 West Fork Whiskey Co. has announced plans for a 35,000 sq. ft. agritourism facility in Westfield, Indiana. With the additional capacity, West Fork Whiskey will be one of the largest craft whiskey distilleries in the country.

The $10M+, 12+ acre development, located on the northeast corner of 191 Street and Horton Road across from Grand Park, will be one of the largest agritourism experiences in Indiana. Designed to be a family friendly destination, the project features a 5,000 sq. ft. event center, retail space, a 4,000 sq. ft. restaurant with a cocktail lounge, a speakeasy, as well as additional production and aging space, all taking design cues from the current space in downtown Indianapolis. In an effort to emphasize Hoosier culture and people, the restaurant will highlight Indiana agriculture, flavors, and artisanal products.

"We're looking to change the regional and national perception of Indiana as a whiskey producing state while creating an approachable and interactive experience," says Blake Jones, co-founder of West Fork Whiskey Co. "This project is an incredible opportunity for our team to provide visitors a complete whiskey experience beyond our downtown tasting room, which will include facility tours, tasting classes, and a variety of educational components."
The Indiana Economic Development Corporation offered West Fork Whiskey Co. up to $450,000 in conditional tax credits based on the company's job creation plans. These tax credits are performance-based, meaning the company is eligible to claim incentives once Hoosiers are hired. In addition, the Westfield City Council will consider additional incentives in the form of tax abatements on both real and personal property.  
"We built Grand Park to create a commercial tax base and when companies, like West Fork, decide to invest here, it shows this strategy is working for our city," sats Westfield Mayor Andy Cook. "We want innovative and community-minded companies, like West Fork, to bring their energy to Westfield. I am excited that they want to grow roots here."
Upon approval of zoning and local incentives, the first phase of the Westfield expansion is expected to break ground in 2021, with potential of future phases to include additional outdoor amenities along with more acreage. Holladay Properties has been named the real estate developer for the project, which is in part financed through local partner, Merchants Bank of Indiana.