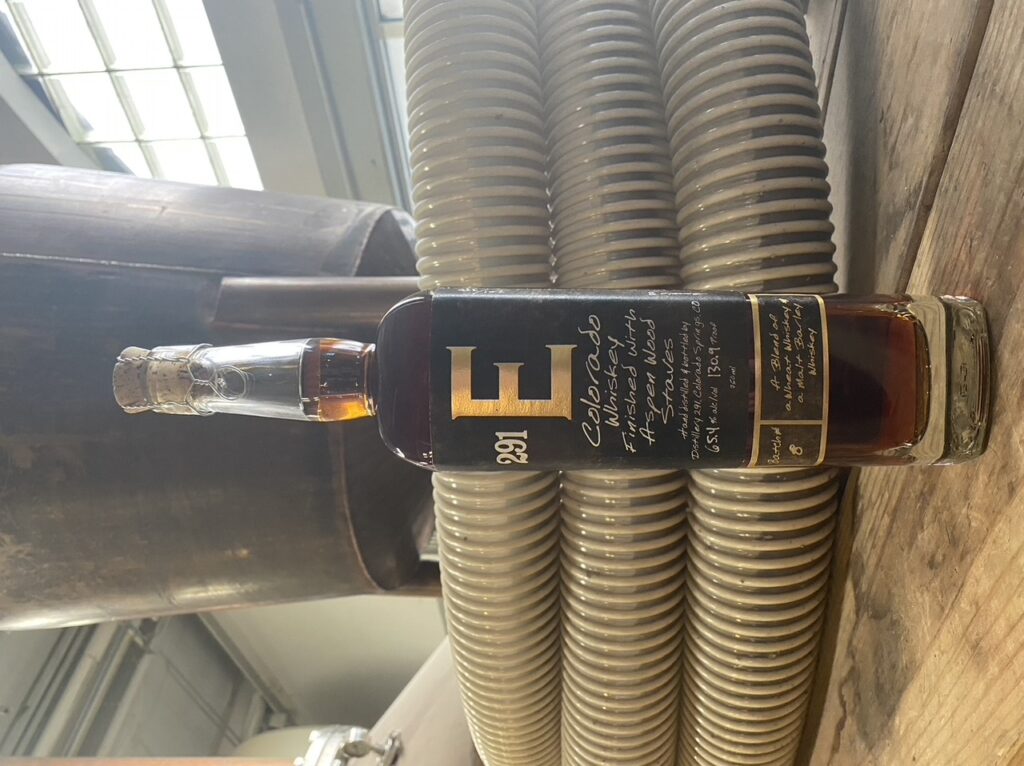 Celebrating its 9th anniversary this week, Distillery 291 plans to release the 8th iteration in their line of experimental, barrel-proof whiskeys. 291 E Colorado Whiskey Batch #8 is a blended wheat and malt barley, 130.9-proof whiskey, finished with the distillery's traditional aspen staves. About 350 bottles will be available to purchase online for pick up in the Distillery 291 Tasting Room (1647 S Tejon St, Colorado Springs, CO) and in select liquor stores, bars, and restaurants throughout Colorado.

"We love our E Whiskey series, but we're really looking forward to sharing E Batch #8 with whiskey lovers on the distillery's anniversary," said CEO and founding distiller Michael Myers. "As with the previous whiskeys, these experimental whiskeys involve recipes that make us think outside the box."

A limited release, 350 bottles of this blended wheat and malt barley mash whiskey will be made available for online reservation at www.distillery291.com/to-go for pick up in the distillery tasting room beginning on September 11, 2020. while supplies last.

Distillery 291 describes the Batch #8 as "a bold, spicy, earthy, and mood whiskey." It is a blend of two different experimental recipes that were each aged in new, charred oak barrels—a wheat whiskey, and a malt barley whiskey. The high proof aroma greets you with a kick in the nose, delivering an array of spices. Most notable are the licorice, black pepper, and herbal tea. Subtle sweetness weaves its way throughout, with baked apple pie, bubble gum, vanilla, butterscotch, and chocolate waiting to be found.
Similar to the aroma, the spices greet your palate first, followed by hay and earthiness. The mouthfeel strikes a balance among the high proof, the spice, and the pleasantly viscous sweetness. The lengthy finish leaves you with toasted cedar, chocolate, bubble gum, and vanilla.