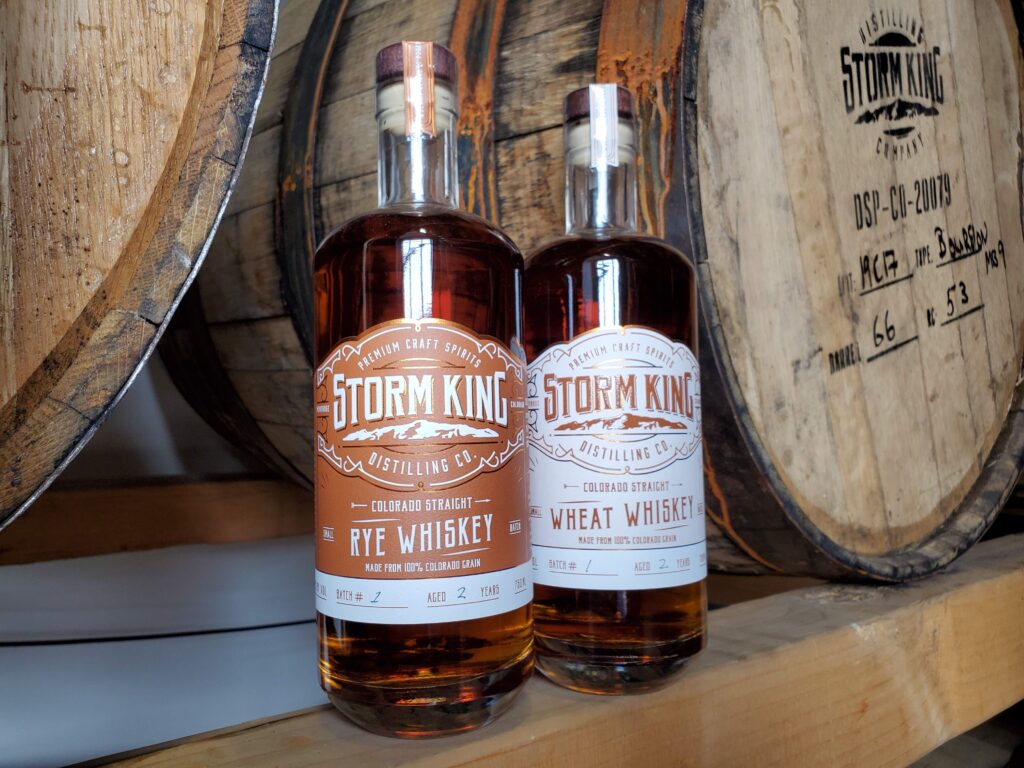 Storm King Distilling Co. of Montrose, Colorado, announces the release of its first straight whiskies. Colorado Straight Rye Whiskey (90 proof) and Colorado Straight Wheat Whiskey (84 proof) launched at the end of the summer and both expressions are 100% rye and wheat, respectively. The Straight Wheat Whiskey is a blend of red and white wheats.
As a family-owned business and one that takes pride in the provenance of its products, Storm King has made it a priority to work with Colorado farmers in making a true, 100% Colorado whiskey. All of the grain for all of the distillery's whiskies comes from Whiskey Sisters Supply in Burlington, Colorado.
The unique climate in Colorado, and specifically Montrose, has made it possible to see good whiskies in less time than other climates. Both whiskies were aged for two years.