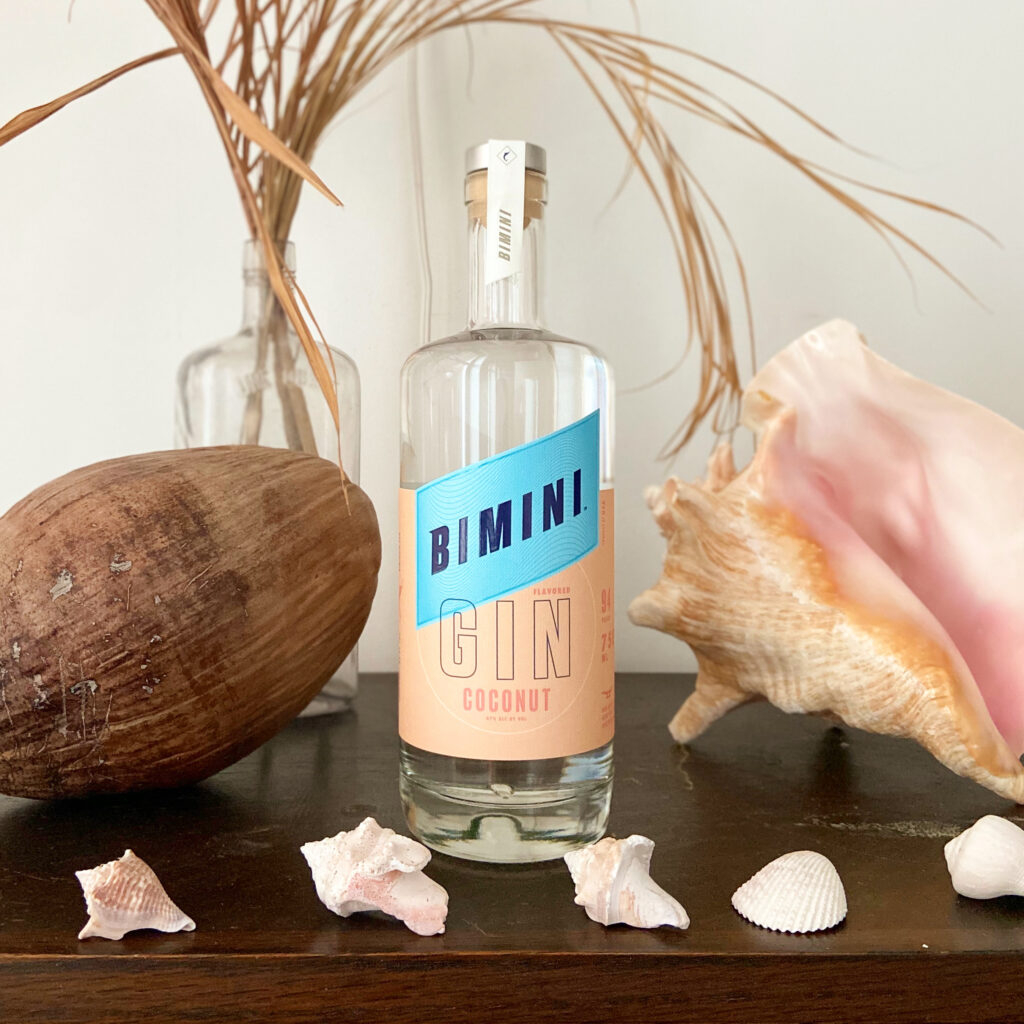 Round Turn Distilling, the Biddeford, Maine-based makers of award-winning Bimini Gin, have released a new coconut-flavored expression, Bimini Coconut. Using the same base distillate known for its unique flavor profile of soft juniper, hops, and grapefruit, natural coconut flavor is added through the process known as "fat washing."
"Bartenders have been fat-washing gin with coconut for years, but it's a labor-intensive process," said Round Turn Distilling co-founder, Kristina Hansen, "we decided we could make their jobs a little easier by doing the work for them and, at the same time, introducing this delicious flavor combination to the home bar."
In their process of fat washing, Hansen and co-founder Darren Case heat organic, Fair Trade Certified, extra virgin coconut oil to a liquid state before adding it to their unfiltered gin distillate for an extended maceration. The mixture is then chilled until the coconut oil becomes solid and can be strained out. The resulting coconut flavor is natural, dry, and well balanced with the gin botanicals.
At 94 proof, Bimini Coconut is available exclusively in MA, ME, CA, and NY with a suggested retail price of $34.99 for a 750-mL bottle.
Launched in 2015, Bimini Gin won a Double Gold Medal at the 2017 San Francisco World Spirits Competition and has been awarded 93 points by Wine Enthusiast. Bimini Gin is currently available in CA, DC, FL, IL, MA, MD, ME, NH, NJ, NY, OR, RI, and VT. Additional expressions include Bimini Overproof and Bimini Barrel Reserve No. 1.