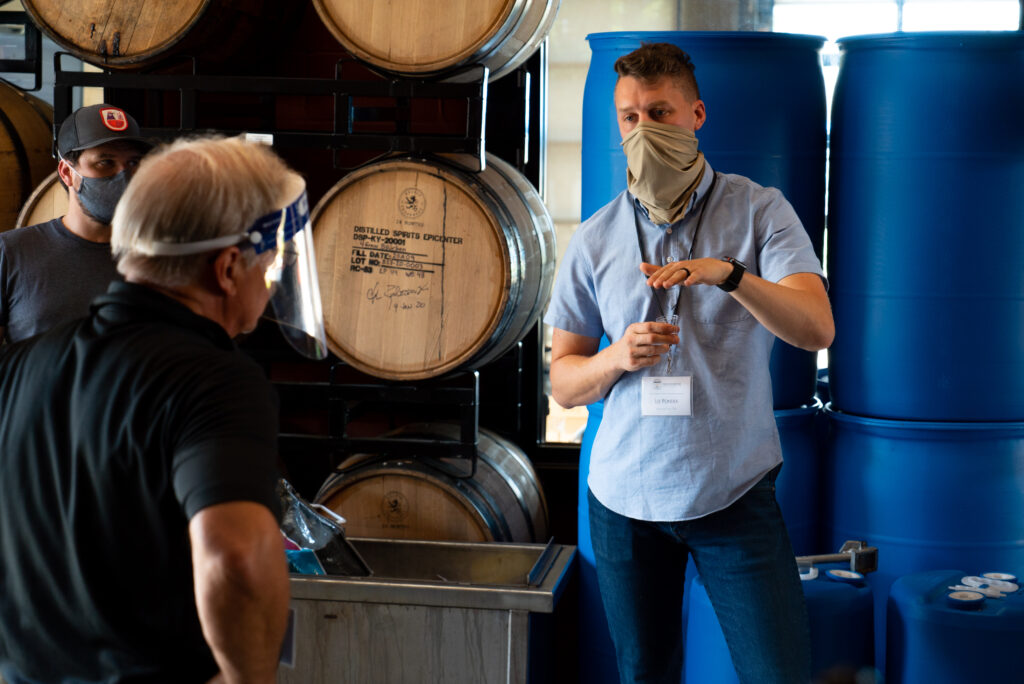 Moonshine University, the nation's premier educational distillery, is gearing up to welcome its 30th class of 6-Day Distillers. Taking place this October 18-23, the course will mark a significant milestone for the Louisville, Kentucky-based facility whose graduates have gone on to launch 178 distilleries worldwide.
What began as a modest 5-day course has since evolved into a comprehensive, hands-on 6-day experience that exposes attendees to the realities of opening a distillery— from laying the first brick to getting a finished product on the shelf. To date, Moonshine University has received students from all 50 states, three U.S. territories, and 49 countries, with almost 50% of its 6-Day Distiller grads in the industry within two years of coming through the course.
"Our mission has always been to advance the industry by training the next generation of distillers," says Colin Blake, director of spirits education. "The successes of our graduates, along with the world-class reputation MU has garnered over the years, are confirmation that we're on the right track."
The course, which is the only to be endorsed by the Kentucky Distillers' Association, operates under the mantra of "show, don't tell." In addition to hands-on distilling and an extensive sensory library, attendees benefit from learning directly from experts in every facet of the industry. Networking receptions throughout the week allow students to gain valuable connections, while exclusive 'field trips' to a cooperage, distillation equipment manufacturer, and local craft distilleries provide additional opportunities for engagement.
"Before Moonshine University, there were very few training or educational opportunities for the craft sector," says founder David Dafoe. "Attempting to Google their way into the business not only threatened the success of would-be craft distillers, but the integrity of the industry as a whole—Moonshine University has since provided a solution."
As the current COVID-19 crisis continues to disrupt the spirits industry, the role of resources like Moonshine University are now more important than ever. In light of these challenges, the distillery school has continued providing support by adapting the way it runs courses, reducing capacity of in-person classes, and introducing CDC-recommended safety and sanitation procedures. It has also begun offering a series of free and paid webinars for those unable to travel.
For more information on Moonshine University's courses and professional services, visit moonshineuniversity.com