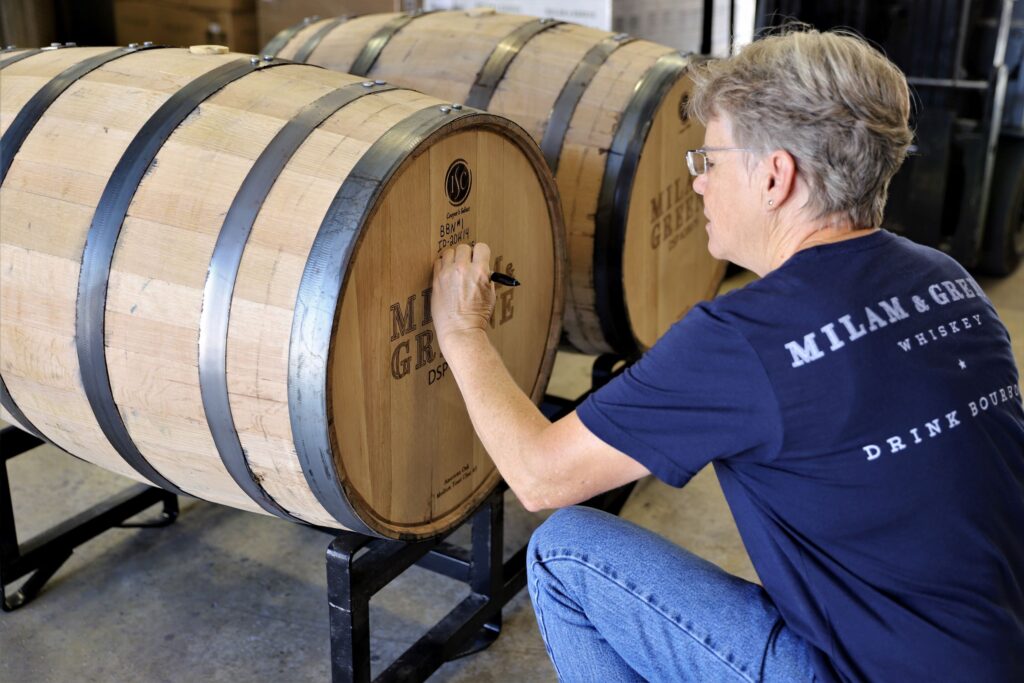 Milam & Greene Whiskey, is expanding its distribution across the country, with the award-winning Milam & Greene Triple Cask Straight Bourbon, Milam & Greene Port-Finished Rye, and Milam & Greene Straight Single Barrel Bourbon hitting shelves in California, Connecticut, Florida, Georgia, Illinois, New York, Washington D.C., and Wisconsin now and over the coming weeks. These whiskeys will be rolling out nationally online during the holiday season for shipment across the country.
"Clearly this has been an incredibly challenging year for craft distilleries," says Heather Greene, CEO and master blender of Milam & Greene Whiskey. "We completely threw our business plan out the window in mid-March and had to pivot our business strategies after the closure of our taproom and bars and restaurants in Texas. We first produced free hand sanitizer, and then quickly restructured our staff, and marketing and sales plans to set up new channels to get our whiskey to consumers in places where it is in demand outside of Texas."
Under the direction of master distiller, Marlene Holmes, Milam & Greene Whiskey distills using a 300-gallon copper pot still in Blanco, Texas as well as in continuous stills in Holmes' home state of Kentucky. The team travels to Kentucky to distill using its own mash bill, yeast recipe, and distillation processes. The whiskey is matured in both Kentucky and Texas. In addition to distilling on-site and off-site, the team blends, batches, sources, finishes, and hand-bottles bourbon and rye whiskey to age to maturity in the unique Texas climate — the only craft distillery in the USA that openly embraces all these elements to make stunning whiskies.