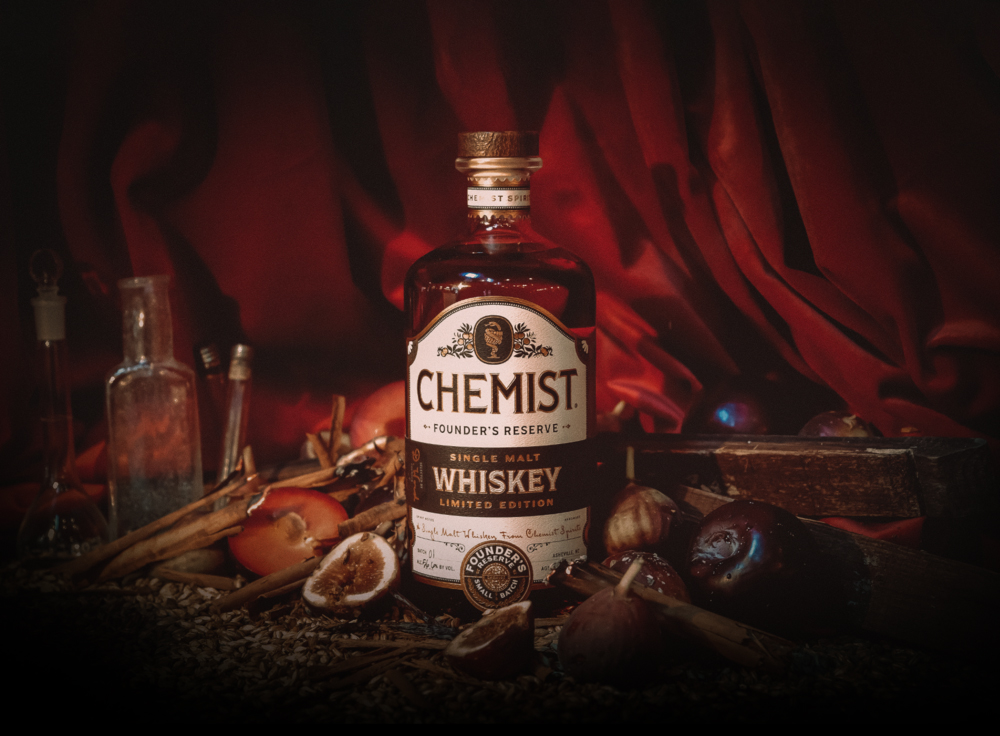 Chemist Spirits of Asheville, North Carolina, announced the release of its Founders Reserve Single Malt Whiskey.
The spirit is named because Founder's Reserve because it was uniquely curated by Chemist owner and founder, Debbie Word, who hand-selected the perfect barrels and sourced local artisan malts in the spirit of patience, but more importantly a passion for quality.
Crafted in a local partnership with Riverbend Malt House, the spirit features light and dark toasty Munich barley malts. Aged in charred American Oak barrels, this is a deep Scottish red ale, blended cask strength, single malt whiskey.
Savor this spirit in a simple neat pour, or highball cocktail. Expect the color to be amber with copper tones. The nose will tickle and tease of toasted oak, honey, apricots and fig. A sultry dance on the tongue, flavors of dark stone fruit, Amaretto, toasted cereal, and vanilla tobacco leaf take the lead into a creamy, full-bodied and strong willed mouthfeel.
The spirits is available today and the limited 500-bottle batch will be available on-site in Chemist's Tasting Room, open Tuesday – Saturday, 4-9pm. Visit chemistspirits.com for more information.