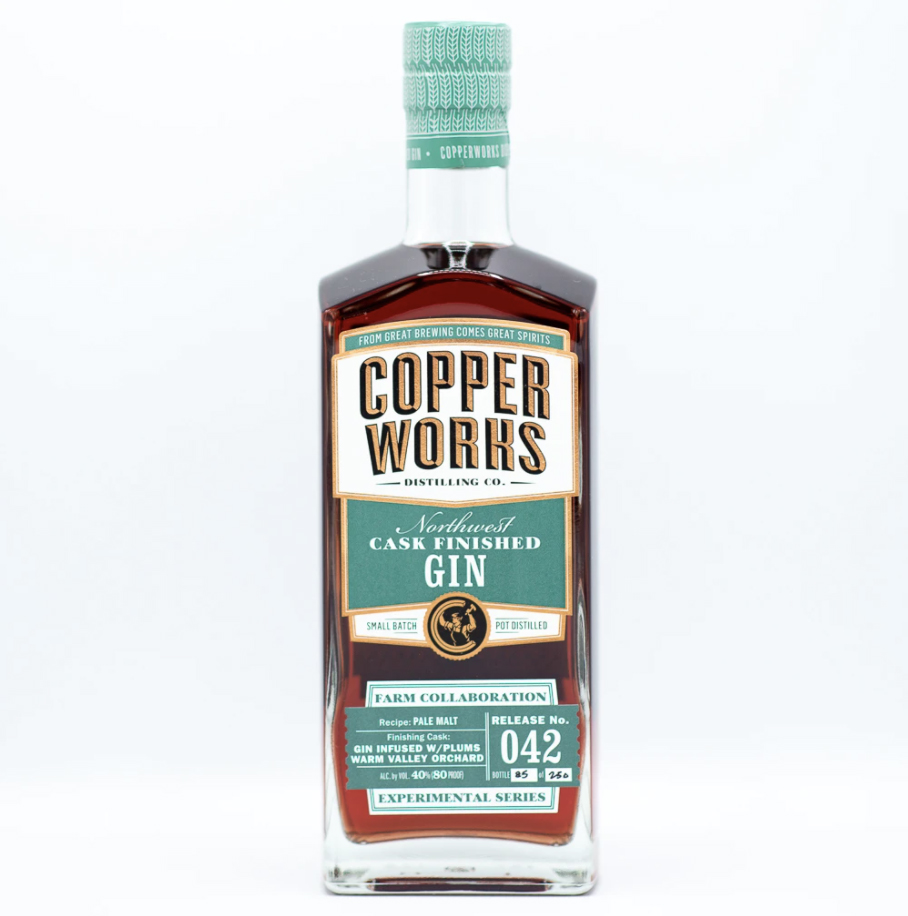 Seattle-based Copperworks Distilling Co. has released its eagerly awaited Copperworks Plum Cask Finished Gin. This plum-infused gin was finished in a cask that was previously used to create Copperworks New Oak Cask Finished Gin. Only 250 bottles were produced.
To create this release, Copperworks Small Batch Gin rested for more than four months in a barrel previously used for our New Oak Cask Finished Gin and was infused with almost 150 pounds of Italian Prune Plums grown on a local family farm.
The result is a gin that offers floral, sage, and black cherry aromas and tart, fruity flavors. This expression of Copperworks cask-finished gin has the most intense flavor results of any of the cask-finished gins in our series.
Copperworks Plum Cask Finished Gin
250 bottles (750ml) available
$49.95 (not including taxes or shipping)
Buy now. 
This Week on Copperworks Distilling Live
Join Copperworks on Friday, October 30, 4pm PT, on Instagram Live, when Jeff Kanof will talk about this year's release of Copperworks Plum Cask Finished Gin. He'll explain the interesting process of creating and finishing this gin, the resulting flavors, and offer ideas on how to best enjoy this distinctive release.
The sessions will be available to watch later on the Copperworks YouTube channel.