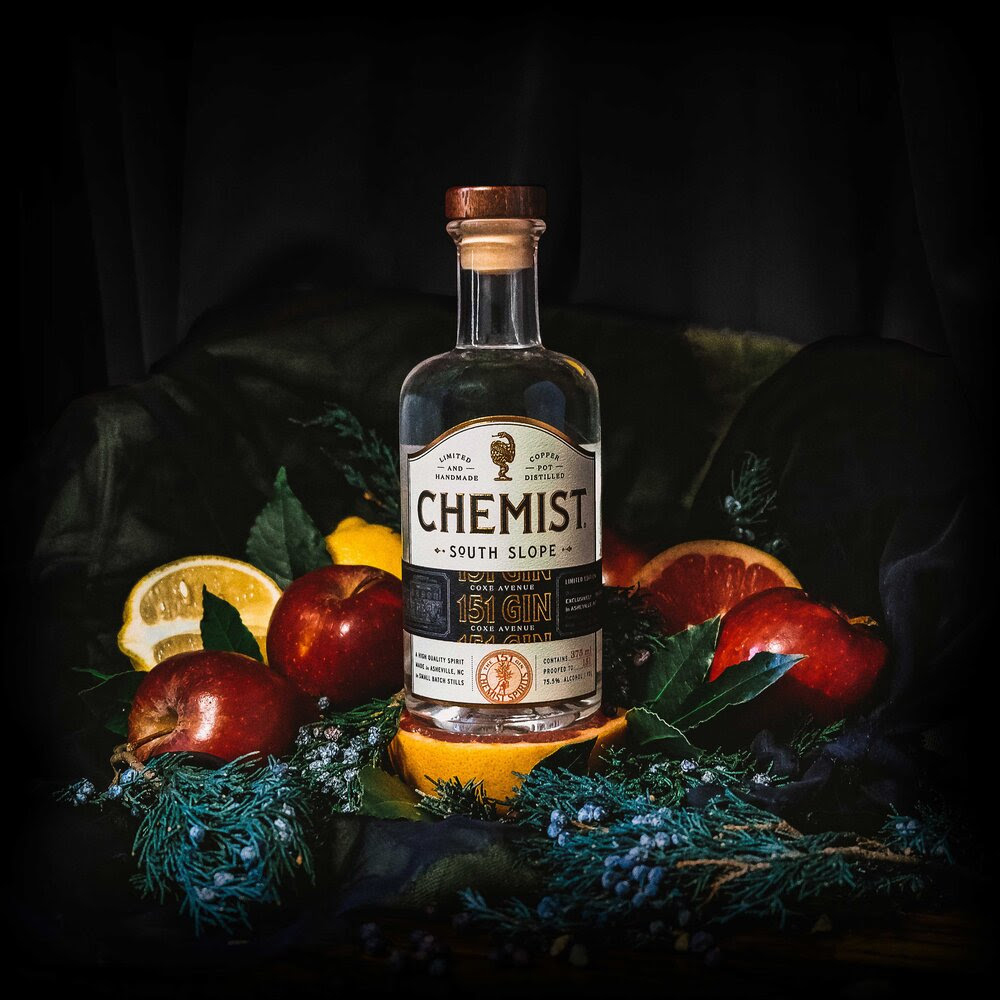 Chemist Spirits of Asheville, North Carolina, announced the release of 151 Gin. At 151 proof, the distillery claims it is the strongest gin in the U.S.
Crafted as a single small-batch during lockdown, this limited release of recession-proof gin is named 151 to reflect not only the extraordinary final proof, but also the opportune location of Chemist Spirits Distillery located at 151 Coxe Avenue in Asheville.
Each 375-mL bottle is a time capsule of Asheville's strength and resilience in a time of uncertainty. Robust flavors of grapefruit, crisp apples, ripe melon and earthy juniper erupt with herbal notes of bay leaf and basil for a deliciously combustible spirit.
Chemist 151 Gin is stocked only for private purchase in the Chemist Tasting Room. Visit chemistspirits.com for more info.