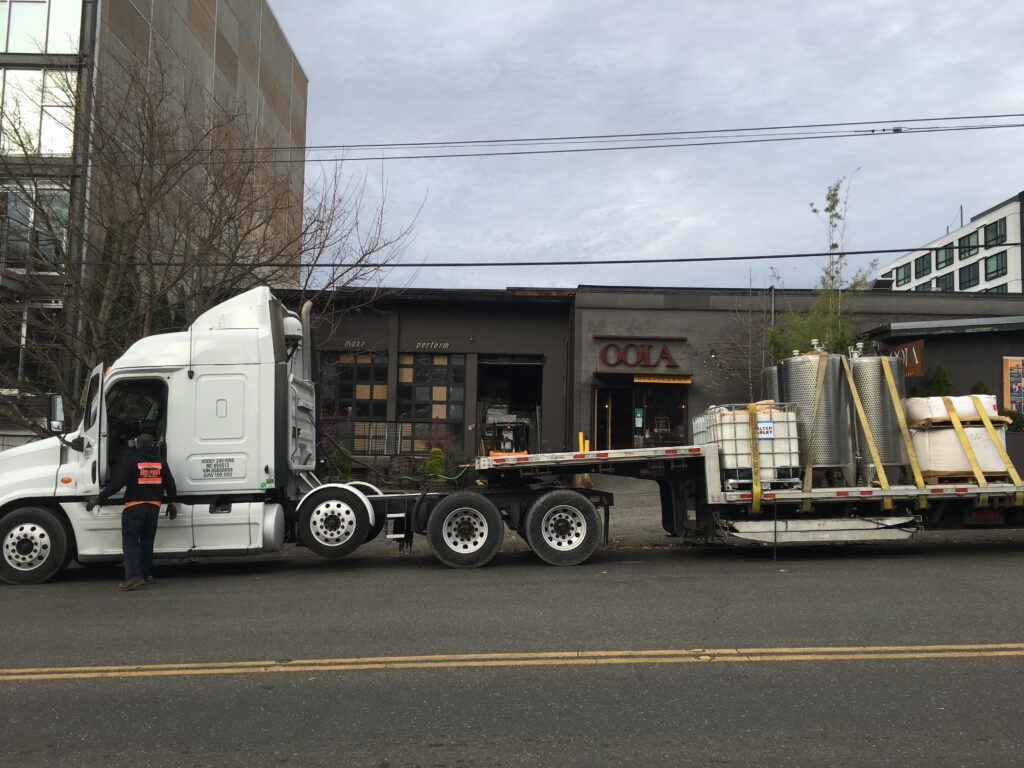 After 10 years in Seattle's Capitol Hill neighborhood, both OOLA Distillery and 10 Degrees art and event space will relocate their businesses to the Georgetown district in South Seattle. Owners Kirby Kallas-Lewis and KT Niehoff have been part of the fabric of the Capitol Hill neighborhood in various capacities for over 25 years, supporting the arts and small business communities.
"We are sad to leave the Hill," said Kallas-Lewis in a press release. "KT and I have been a devoted part of the neighborhood for almost 25 years. Covid related challenges created a sooner than expected departure, but we are staying positive and looking forward to joining the Georgetown community."
The businesses will inhabit two buildings in Georgetown—one on Airport Way and one in the Port 106 building. OOLA's production will be moving into a 14,000 square foot space in the Port 106 building. Almost triple the size of the Capitol Hill space. "We are thrilled to having the breathing room we need to meet the demands of sales and distribution" said Lewis.
The Airport Way space offers bottle sales and an intimate cocktail tasting room. 10 degrees will utilize the large skylight room for public and private events.
"I look forward to continuing to support the local arts community, accommodating larger parties, and partnering with OOLA on an expanded cocktail program," said Niehoff. "We are excited to share the building with two independent breweries, Lowercase Brewing and the Portland-based Great Notion Brewing and work together to create a vibrant destination for craft spirits and beers."
The sales room is currently open. Cocktails and tastings will commence as per the state's COVID-19 guidelines. The event space is currently being renovated and will be ready to host events in May 2021 (or when it is safe to do so).
"It will be refreshing to finally have the visual and organizational space we need to ramp up our production. It definitely offers a whole new perspective for growth." said Jess Bartow, head of production.
"I have learned to navigate the fork-lift with millimeters to spare," said distiller Jason Saura on the expansion. "I am looking forward to unabashedly racing it around our new place."
Both Kallas-Lewis and Niehoff are hoping to open a small sales and tasting room on Capitol Hill once 2020 is in the rearview mirror. "We just can't imagine not having a presence on the Hill. It is where our roots are."