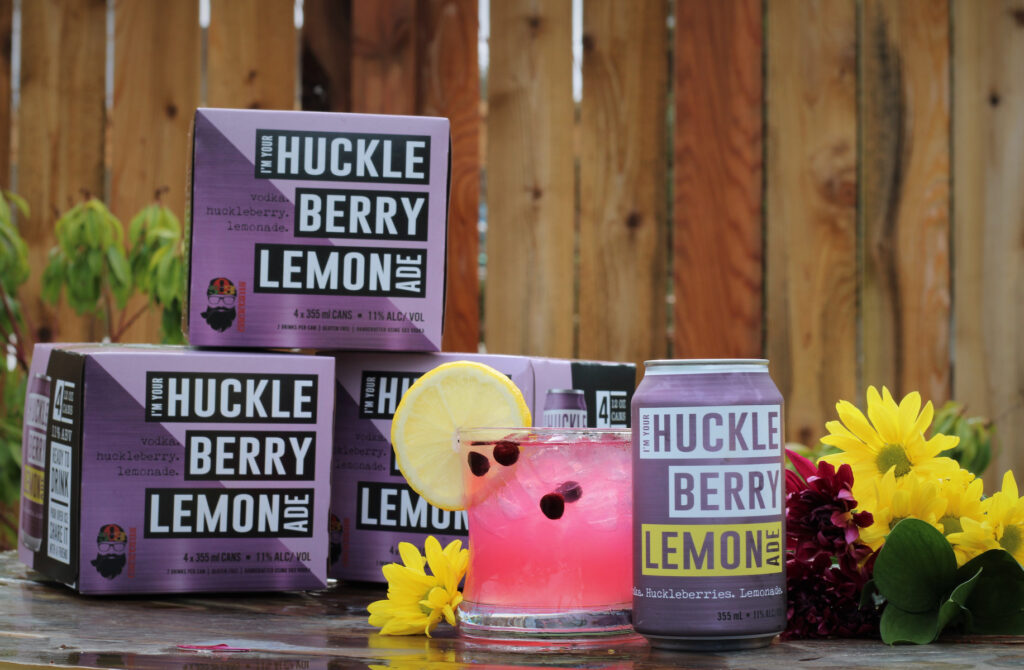 Artisanal craft distillery 503 Distilling of Oregon City, Oregon, has launched a new flavor in its portfolio of ready-to-drink canned craft cocktails. I'm Your Huckleberry Lemonade features 503 Vodka infused with handpicked Idaho wild huckleberries and then blended with fresh-squeezed lemonade. The cocktail is packaged in single 12-ounce cans and four-packs.
"I'm your huckleberry" is a phrase from the Old West, meaning that a person is essentially up for anything. 503 Distilling found wild huckleberries—small, tart berries that taste like a hybrid of a blueberry and raspberry—to be ideal for complementing the company's handcrafted vodka along with fresh-squeezed lemonade for a thirst-quenching beverage.
"While huckleberry season in the Northwest is typically in late summer, our Huckleberry Lemonade is up for any season and can be enjoyed straight from the can all year-round," said Rusty Caldwell, co-owner of 503 Distilling, in a press release.
I'm Your Huckleberry Lemonade joins 503 Distilling's award-winning lineup of canned craft cocktails, including The Wicked Mule, The Blood Orange Greyhound, La Vida Mocha, and Five-0-Tea. The newest product's MSRP is $13.99 in Washington and Idaho, and $14.95 in Oregon.
I'm Your Huckleberry Lemonade is available now at 503 Distilling, located at 275 Beavercreek Road, Suite 149, in Oregon City. Orders can be placed at 503distilling.com for curbside pick up or shipping within the state of Oregon. It is also available in Oregon liquor stores and select on-premise retailers; in Washington at select Safeway/Albertsons, Whole Foods, and other independent retailers; and in Idaho at Boise Co-op, Whole Foods, Sunset Markets, and other independent retailers.