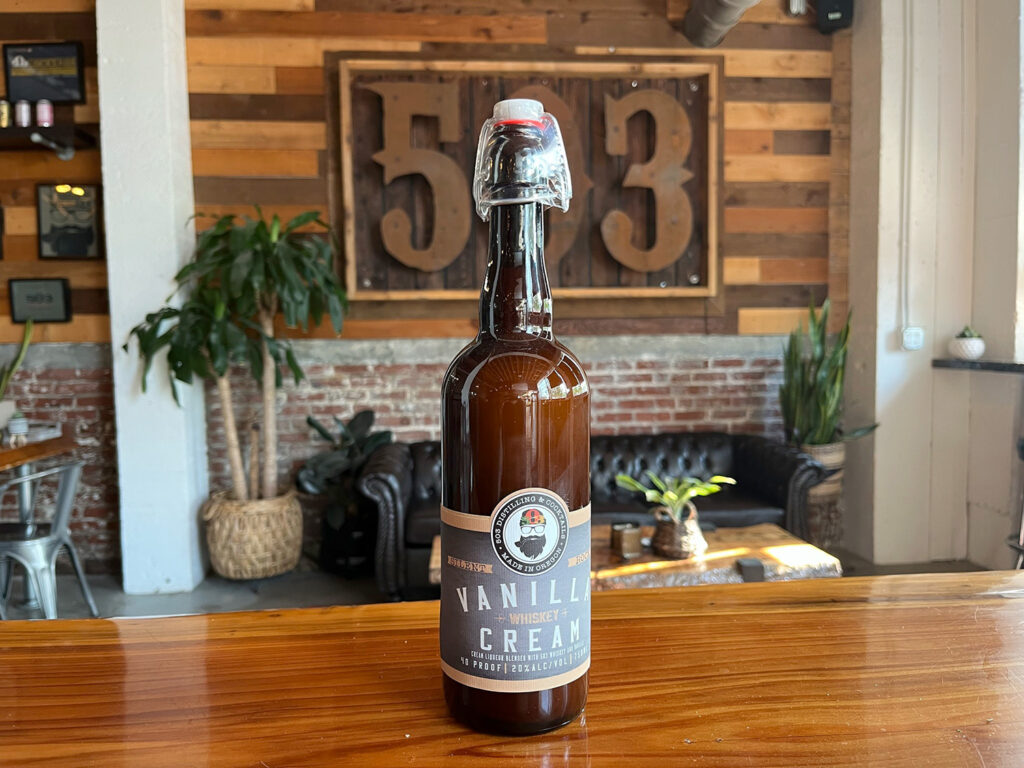 503 Distilling of Portland, Oregon, has announced the release of their latest bottled spirit, Silent Rock Vanilla Whiskey Cream. This unique spirit is a blend of 503 Whiskey, Madagascar vanilla and cream liquor, and weighs in at a smooth 20% ABV.  
"We originally created Silent Rock as a fun addition to our popular coffee cocktail, the La Vida Mocha," said Rusty Caldwell, 503 Distilling's vice president and head distiller. "Then, after rigorous sampling and experimentation, we found that it goes perfectly with everything from your morning coffee to ice cream floats. It's a great cocktail ingredient, but it also stands alone nicely on the rocks."
As frequent visitors to Oregon's Mt. Hood already may know, Silent Rock is a large mound along Highway 26 where superstitious skiers and hikers turn off their radios and stay silent as they pass by for good luck on the slopes or trails that day. While the bottle takes its name from this legendary spot on the mountain, it's unlikely that those enjoying the drink will be silent for long.
Silent Rock Vanilla Whiskey Cream will be available year-round in 750ml flip-top bottles at a MSRP of $29.95. This, and all of 503 Distilling's handcrafted spirits and craft cocktails are sold in fine retailers throughout Oregon, Washington, Idaho and California, and are available for ordering and shipping to Oregon addresses via www.503distilling.com.