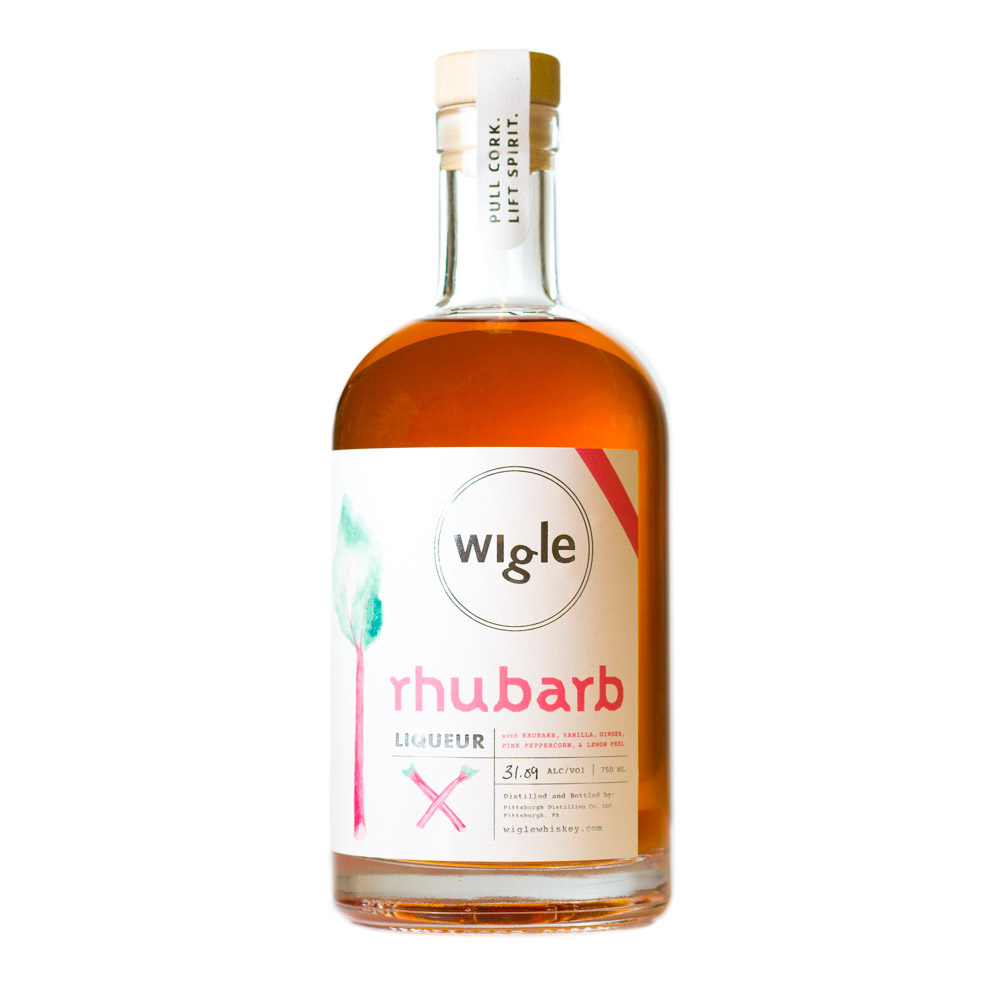 Wigle has produced a limited batch, just 600 bottles, of its fan favorite Rhubarb Liqueur. The Distillery first developed the spirit to meet the specific cocktail needs of Pittsburgh restaurant, Industry Public House, in 2017. The bar manager there was trying to create a cocktail around the subtle spring flavor of rhubarb.

The Distillery has continued to produce the Liqueur every other year or so. "We love the flavor and color of this product, but there are definitely challenges to producing it," notes Alex Grelli, Wigle Co-Owner. "The first is the availability and cost of ingredients, namely the $2,500 plus worth of whole vanilla bean that goes into each batch," according to Grelli. While built around the flavor of rhubarb, this liqueur also incorporates whole bean vanilla, lemon peel, ginger, and pink peppercorns.

"It's a very hands on, labor intensive product to make. It takes one Distiller a full day to simply complete a final, fine-filtration of the product by hand to achieve the brightness we want to see from this Liqueur," says Grelli.

The rewards for this investment in time and botanicals are in the spring flavors and ruby hues in the final spirit.

"The rhubarb and spices bring a true rainbow of colors into the production space," says Michael Foglia, director of production operations and developer of the spirit. "The pastry-like aromas that fill the Distillery as we press and filter the spirit can make you stop dead in your tracks."

Wigle recommends drinking the Rhubarb Liqueur with seltzer water as a spritz, creating a Rhubarb Sangria or pairing it in Gin, as in the included recipe.