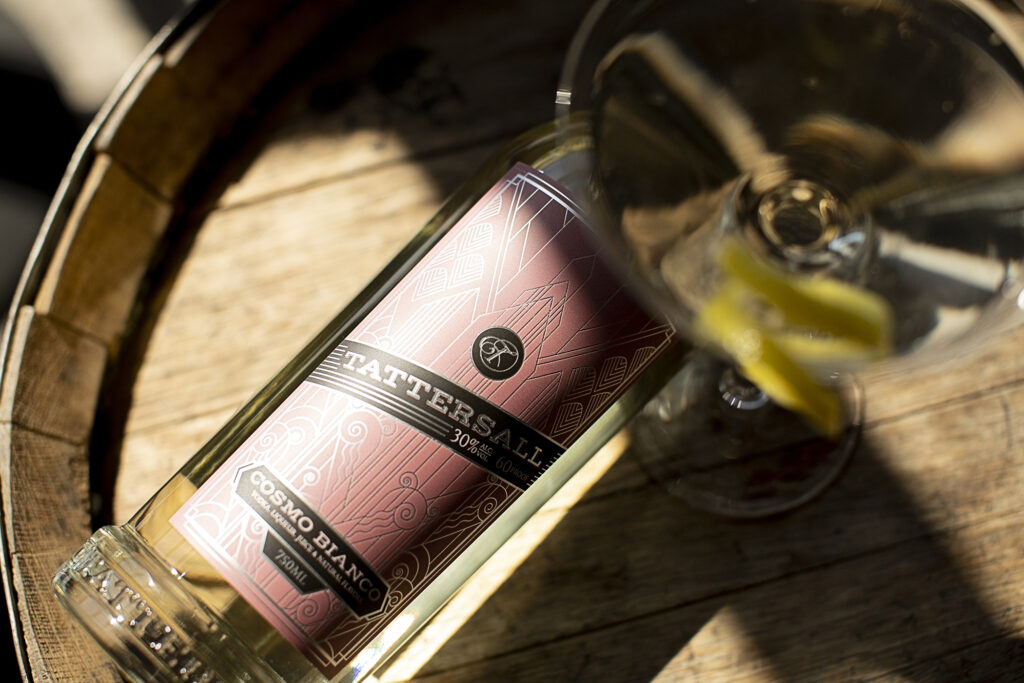 Tattersall Distilling announced today the launch of its newest ready-to-drink cocktail, Cosmo Bianco. Tattersall's take on a Cosmopolitan has a base of organic vodka, blended with Tattersall liqueurs, fresh juice and other botanicals. Unlike standard cosmos, Tattersall's version of the popular cocktail is noticeably colorless, as a result of using no artificial colors or ingredients. The Cosmo Bianco is now on shelves in select markets across the country. 

"We wanted to update a drink we've gladly made a thousand times while maintaining the bright and familiar flavors that people expect from a Cosmo," says Dan Oskey, founder and chief operator of Tattersall Distilling. "Making cocktails at home has been a huge part of the past year, and we're excited to be able to give people the chance to pour bar-quality Cosmos at home." 

Tattersall's Cosmo Bianco is a renewed take on the modern classic. At 60 proof, it's designed for sipping and elevating at-home cocktails. Packed with citrus flavors and balanced with just the right amount of tartness, the drink is smooth, fruit-forward and refreshing. Cosmo Bianco is best served shaken over ice or simply chilled. Cosmo Bianco is available in three unique bottle sizes, including 750ml, 375ml and a 100ml cocktail shorty. 

Product specs include: * 30% ABV or 60 proof* 750ml, 375ml, 100ml * Tattersall organic vodka, triple sec, lime, fresh juice and other botanicals* $29.99 for 750ml bottle.

Cosmo Bianco joins Tattersall's portfolio as its fifth bottled cocktail, including Salty Dog, Bootlegger, Old Fashioned and Manhattan. In the coming months, an additional ready-to-drink cocktail will join the lineup.