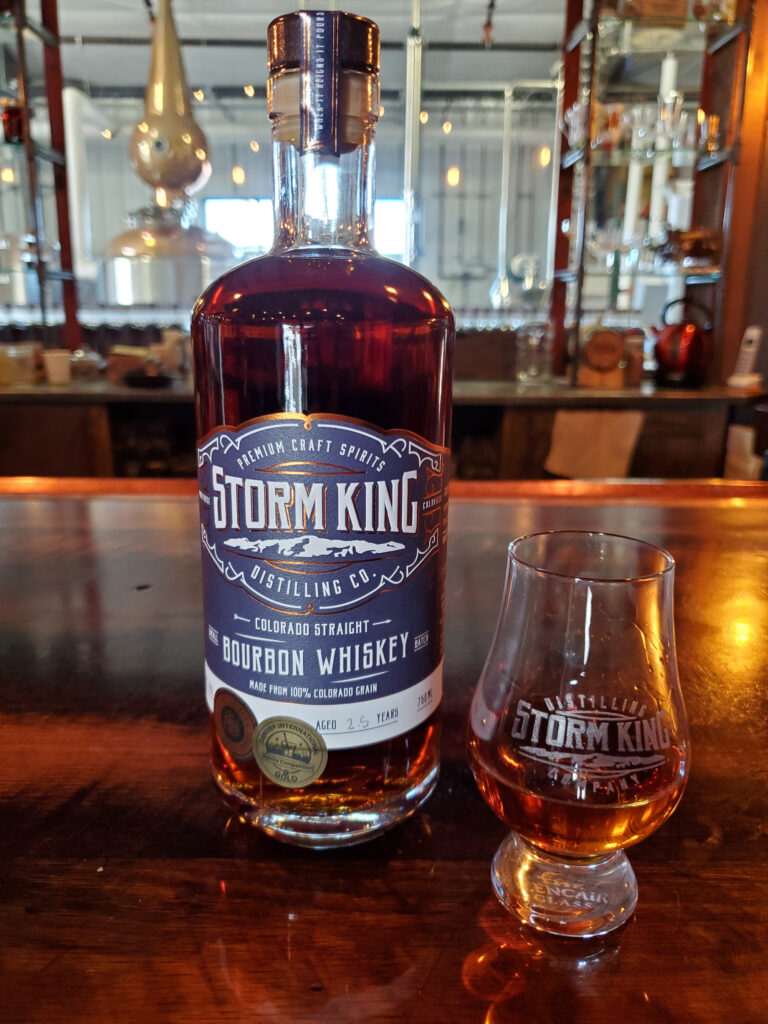 Storm King Distilling Co. of Montrose, Colorado, is proud to announce it has been named the 2021 Colorado Outstanding Distillery by the Colorado Manufacturing Awards (CMA). The announcement comes on the heels of two big wins for the distillery's whiskey. In April, Storm King Distilling Co. took home gold medals for its Side Gig Whiskey and its first release of Colorado Straight Bourbon Whiskey at the Denver International Spirit Competition.
Of the recent successes, Co-founder and distiller, David Fishering stated in a press release, "Whiskey is what we love and so to have our first ever single barrel bourbon receive a gold medal, in addition to the success that Side Gig has had, is beyond fantastic. Then to follow that up with the CMA announcement, it was just surreal. We think we make great spirits and that we are passionate about the process, and it is great to see that others recognize it too. The CMA honor is a real independent validation of everything we are doing as a distillery. Many people see us as a local bar via the tasting room and although we are providing a unique and top-shelf experience there, we are a manufacturing facility at heart; our passion is the craft of making quality spirits and we do this all while being an integral part of our community."
Speaking on the release of the gold-medal-winning bourbon Fishering explained that "like all of our whiskies, our Colorado Straight Bourbon is made from 100% Colorado grown grain from Whiskey Sisters Supply in Burlington. It was important for us from the very beginning to find local partners that care about their products as much as we do and to showcase the terroir in Colorado grains. Barrel #20 was a mash bill of 65% corn and 35% rye, aged for over 2 years in a toasted and charred 25-gallon American White Oak barrel. We are super excited about it and only wish we had more!" The distillery's bourbon is currently available in the tasting room only.
In operation for three years, Storm King Distilling Co. is the first and only distillery in Montrose. The distillery manufactures a wide range of spirits including whiskey, gin, rum, agave and vodka. The diverse product line allows for creativity in the tasting room and cocktail bar, which has become a destination for locals and tourists.