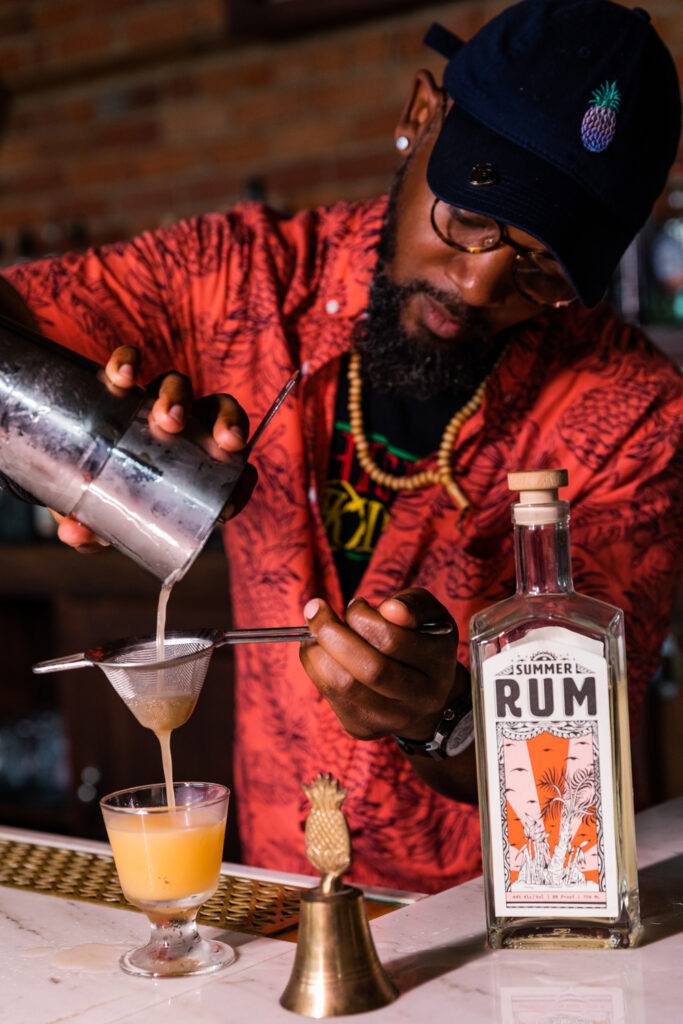 Detroit City Distillery, an independent craft distiller of small-batch artisanal spirits in Detroit, will bring back its limited-edition spirit, Summer Rum, made in collaboration with some of Detroit's best bartenders. As the name suggests, Summer Rum is only available for the summer and will be available from Memorial Day weekend to Labor Day weekend at the Distillery, local bars and liquor stores.
Summer Rum is a blend of rums from Jamaica, Trinidad, Barbados, Guyana and the U.S. Virgin Islands and is distilled from sugar cane. The nose is full of Jamaican aromatics with ripe banana, pineapple and clove. The light rose gold body has a creamy mouthfeel full of Caribbean fruit notes like papaya, guava, mangos and coconut. The silky-smooth finish offers hints of lime, toffee and French Indie spice.
Local bartenders from Standby and The Skip, Grey Ghost and Second Best, Kiesling, Takoi and the Monarch Club helped blend this rum, making it a spirit that is uniquely-Detroit in flavor and style. They are Joseph Dopke, Brent Foster, Andrea Kaji, Alex Kirles, Will Lee, Rudy Leon, Kyle Marks, Drew Pompa, Joe Rob, KaTrell Thomas and Chas Williams.
Summer Rum Street Party – Detroit City Distillery Tasting Room
Date: Sunday, May 30, 12 to 9PM
Location: 2462 Riopelle Street in Eastern Market – Detroit City Distillery Tasting Room – Indoors and outdoors, with limited capacity, requiring masks and social distancing. The outdoor patio area encompasses an entire city block.
Spinning DJs: Peter Croce, Blair French, Party Boy Lance, Joseph Dopke.
Special menu of with craft rum drinks and food, to be announced via social media @detroitcitydistillery on Facebook, Instagram and Twitter.
How to Buy
Summer Rum bottles are $25 at select liquor stores. Customers can also purchase at DCD's Tasting Room at 2462 Riopelle Street in Detroit's Eastern Market or order online at detroitcitydistillery.com for in-person pick up. Summer Rum will be available at liquor stores and the Tasting Room starting the week of May 24 just in time for the Memorial Day weekend.