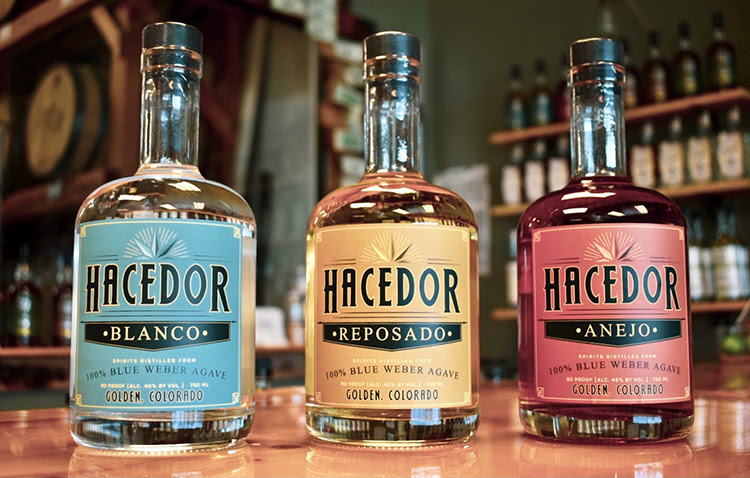 State 38 Distilling of Golden, Colorado, announced a new bottle, label and name for its agave spirits line: Hacedor. The name translates to "maker," which speaks to the entrepreneurial spirit of State 38's owners and those that pursue their passions.
The new Blanco, Reposado, and Anejo made with 100% blue weber agave will begin rolling out at major retailers throughout the state.
To celebrate the new look and bid farewell to its square bottles, the distillery is offering 30% off all square bottles when you buy a new bottle of Hacedor at the distillery, Tuesday through Saturday from 4-6 p.m. for a limited time only. Don't forget to order a signature agave cocktail while you're here!