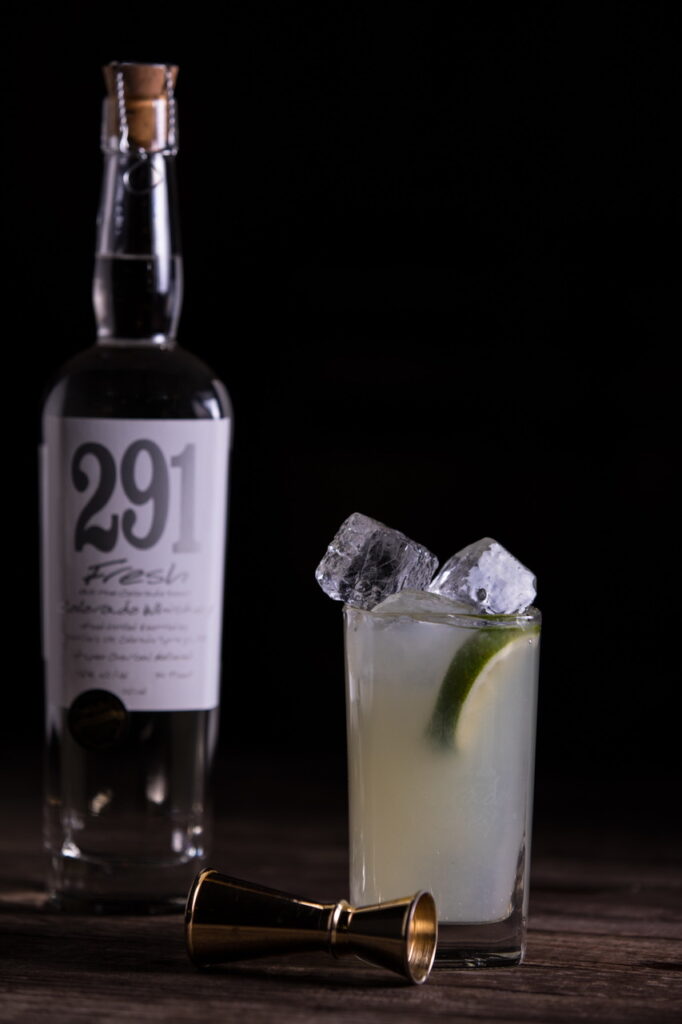 This summer, both margarita enthusiasts and whiskey aficionados can enjoy a new spin on a classic margarita recipe: a Whiskarita, using Distillery 291 Colorado Whiskey's Fresh Whiskey. The Colorado Springs-based distillery, which first started making the unaged whiskey cocktail for events in 2011, recently received word that the cocktail is now recognized as the fifth trademarked cocktail recipe in the United States.
"Margarita? I don't know her…as a whiskey distiller, I drink whiskey in everything. White whiskey is an American spirit which mixes well in cocktails," said Michael Myers, 291 CEO and founding distiller in a press release. "I created the Whiskarita before I started my distillery and it was the first cocktail served in our tasting room. It's been a best seller ever since."
Whiskarita joins a short-list of four other popular cocktails that are trademarked recipes including the Dark 'n Stormy, Sazerac, Pain Killer, and Hand Grenade.
291 Colorado Whiskey will pour Whiskaritas at all Colorado Springs-based events in 2021 in honor of their hometown's 150th-anniversary celebration, as well as being named the official cocktail of the Colorado Springs Sesquicentennial. 
Whiskarita Recipe
1 1/2 oz of 291 Fresh Colorado Whiskey
3/4 oz Triple Sec
1 1/4 oz Lime Juice
3/4 oz Simple Syrup
Shake ingredients in a tin with ice. Strain over ice into Collins glass. Garnish with a fresh lime wedge.