Talnua Distillery of Arvada, Colorado, is releasing two new expressions: Virgin White Oak Cask and Bourbon Cask & Stave Series. Both releases feature American single pot still whiskey, with a mashbill of un-malted and malted barley, and are triple distilled following old world customs. The unique maturation techniques of each expression set the two distinctly apart.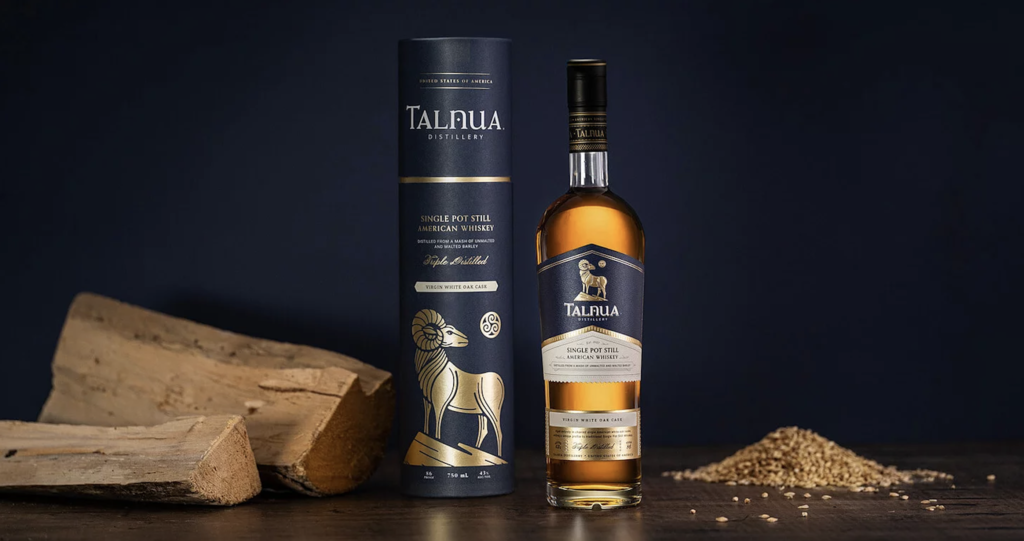 The Virgin White Oak Cask release is matured in new charred 53-gallon American white oak barrels. The marriage of old world distilling processes with traditionally American new char maturation results in a whiskey unlike any other. A true example of Gaelic tradition meeting American pioneerism. 
Tasting notes overview: A rich expression full of brown sugar and maple notes on the nose with a coating mouthfeel of caramel, allspice, and long drawn out finish. Through the bold virgin oak notes dance the spicy undertones of the unmalted barley in the mashbill.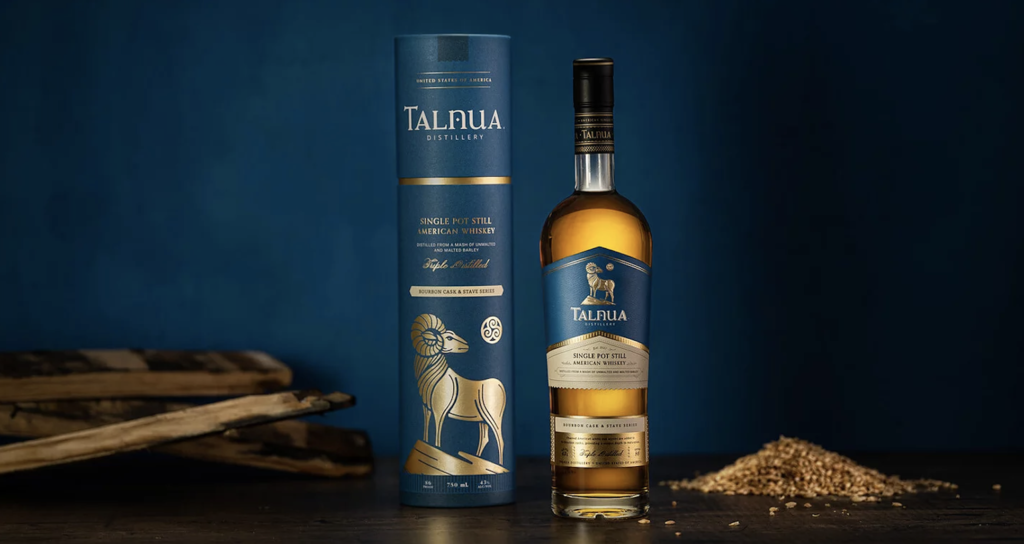 The Bourbon Cask & Stave Series is aged using a process inspired by winemakers. From the beginning of maturation, virgin charred oak staves are introduced into second-fill bourbon cooperage, allowing for a diversity of flavor traditionally unachievable from a single cask. The controlled oak additions lend to a more grain forward whiskey reminiscent of its Irish cousins.
Tasting notes overview: An elegant dram full of vanilla bean and delicate esters on the nose that meet a bright, grain forward palate. The oak notes of the charred and toasted staves peek through, marrying with the ex-Bourbon cask sweetness finishing with a slight white peppercorn spice on the tongue.
Both releases are aged a minimum of three years and will be bottled at 86 proof (43% ABV) in sophisticated gold foil labels and sold inside attractive paper tubes. Beginning August 20, 2021 the release will become exclusively available at the distillery location until September 20, 2021, after which the release will be available at both the distillery and key Colorado retail locations. See the locator map on Talnua's website for details. Supply is limited to less than 150 bottles of each per month through the end of 2021.