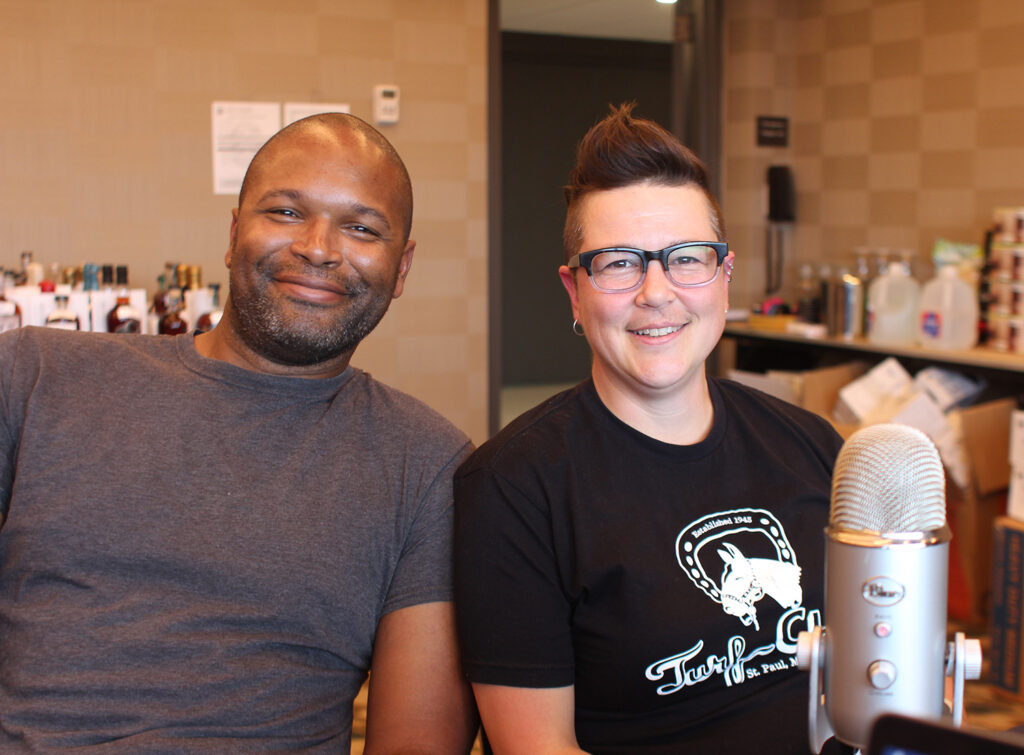 Our latest guests on The Craft Spirits Podcast are Chris Montana and Maria Kustritz of Minneapolis-based Du Nord Craft Spirits.
Kustritz is the distillery's production manager. Montana, who is also ACSA's immediate past president, founded the distillery in 2013 with his wife, Shanelle.
During the unrest of the George Floyd protests in late May of 2020, rioters broke into Du Nord's warehouse and set fires. While the sprinkler system prevented the fire from destroying the building, the damage was vast. Fortunately, insurance covered most of the damage, and numerous fundraisers—including one started by the American Craft Spirits Association—helped lead to the formation of the Du Nord Foundation, which addresses racial inequities in the Twin Cities through numerous initiatives. One of those efforts in 2020 disbursed nearly $500,000 in emergency funds to dozens of local businesses.
Editor in chief Jeff Cioletti spoke to Montana and Kustritz this summer in Louisville, Kentucky, when they were in town for the Heartland Whiskey Competition. They looked back on a dramatic year for the country, Minneapolis, and the distillery. They also discussed the dynamics of the team at Du Nord, what it was like for Montana to speak virtually before congress this summer, and some updates about ACSA's STEPUP Foundation.
You can stream the episode above or listen via the following outlets:
Apple Podcasts
SoundCloud
Spotify
Related: Read a column by Chris Montana on building a culture of inclusion from the July 2020 issue of CRAFT SPIRITS magazine.