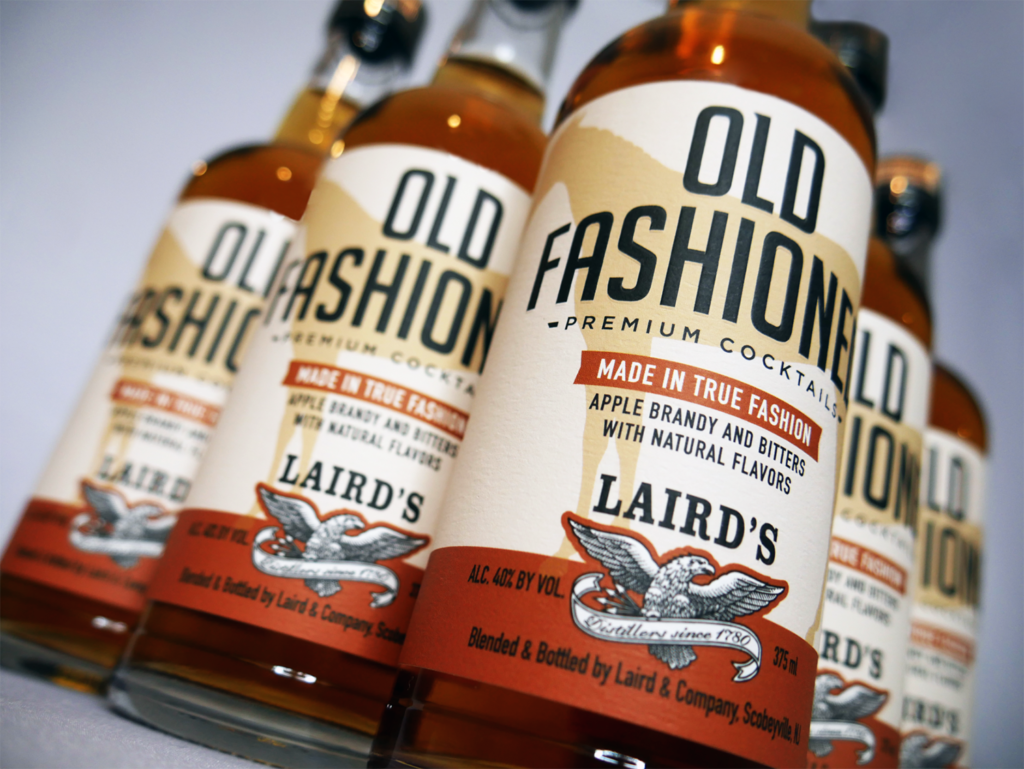 New Jersey-based Laird & Co. has announced the introduction of Laird's Old Fashioned ready to drink cocktail, an authentic, high proof, high quality cocktail, made with Laird's Apple Brandy.    
The Old Fashioned is perhaps America's favorite mixed drink and considered to be the very first cocktail, but how did it get its name?
Although the Laird name is famous since 1780 for the production of Apple Brandy, in the mid-1800s, the Laird family was better known for their contribution to Horse Racing.
In 1842 a match race pitted the fastest horse in the North, Fashion, against the fastest horse in the South, Boston. Although Boston was the heavy favorite, Fashion managed a great upset and won the race in record time. Fashion was trained by Samuel Laird and ridden by his son, Joseph Laird. The popularity of that race could be compared to today's Super Bowl. The race was so popular, ships, a racecourse and clothing lines were named after Fashion.   
Cocktails of the time were often named after famous horses. Although the Laird family has no written proof, as the company records from the time were destroyed in a fire, they believe great, great, great, great, great, grandfather Samuel would have certainly promoted his Apple Brandy at all of Fashion's races.
Fashion went on to foal several offspring including a filly named "Young Fashion" in 1855. After that, Fashion was referred to as Old Fashion and the Old Fashion cocktail appears in literature. 
Was the original Old Fashion cocktail made with Laird's Apple Brandy and named after the famous mare Fashion? The Laird family believes so.
Created by master bartenders Chad Solomon and Christie Pope, you will think you are at your favorite cocktail bar when you taste the quality of Laird's Apple Brandy Old Fashioned.  Suggested retail price $14.99/bottle.
Laird & Co., best known for Laird's Applejack, is America's oldest distiller, producing beverage alcohol products since 1780 in central New Jersey.  Other products produced or imported by the company are G&W Bourbon, Sandy Cay Coconut Rum, Lazzaroni Liqueurs and Moletto Prosecco.