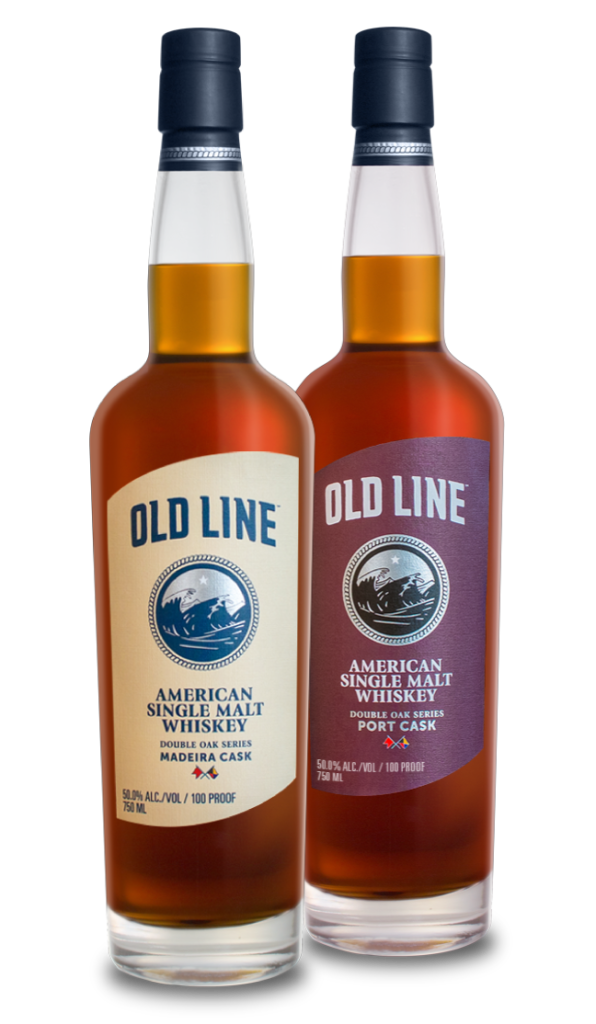 Baltimore's Old Line Spirits is releasing two limited-edition finished American Single Malt Whiskeys this fall as part of the distillery's Double Oak series. Finished in tawny port and madeira barrels, the two selections will be available starting Nov. 13.

"The barrel finishing process that gives us our Double Oak series adds a depth of flavor and character that complements our American Single Malt extremely well — these really are special whiskeys," says co-founder Mark McLaughlin.

The American Single Malt Whiskey Double Oak Series – Port features notes of dark cherries, apricots, light baking spices, cocoa and caramel. Meanwhile, the American Single Malt Whiskey Double Oak Series – Madeira has notes of chocolate-covered raisins, a slight nuttiness, vanilla, caramel and nutmeg. Each release is a minimum of four years old, including six months in their respective finishing casks.
Both releases will retail for $64.99 and will be available at the distillery Nov. 13—coinciding with the annual Fall Fling event — and at select retailers in late November.

Past Double Oak series American Single Malt Whiskeys have included an Oloroso sherry-finished whiskey released in 2018 as well as a Caribbean rum finish released in 2019. Both of these products will be released again in the future as Old Line's barrel finishing program continues to grow.