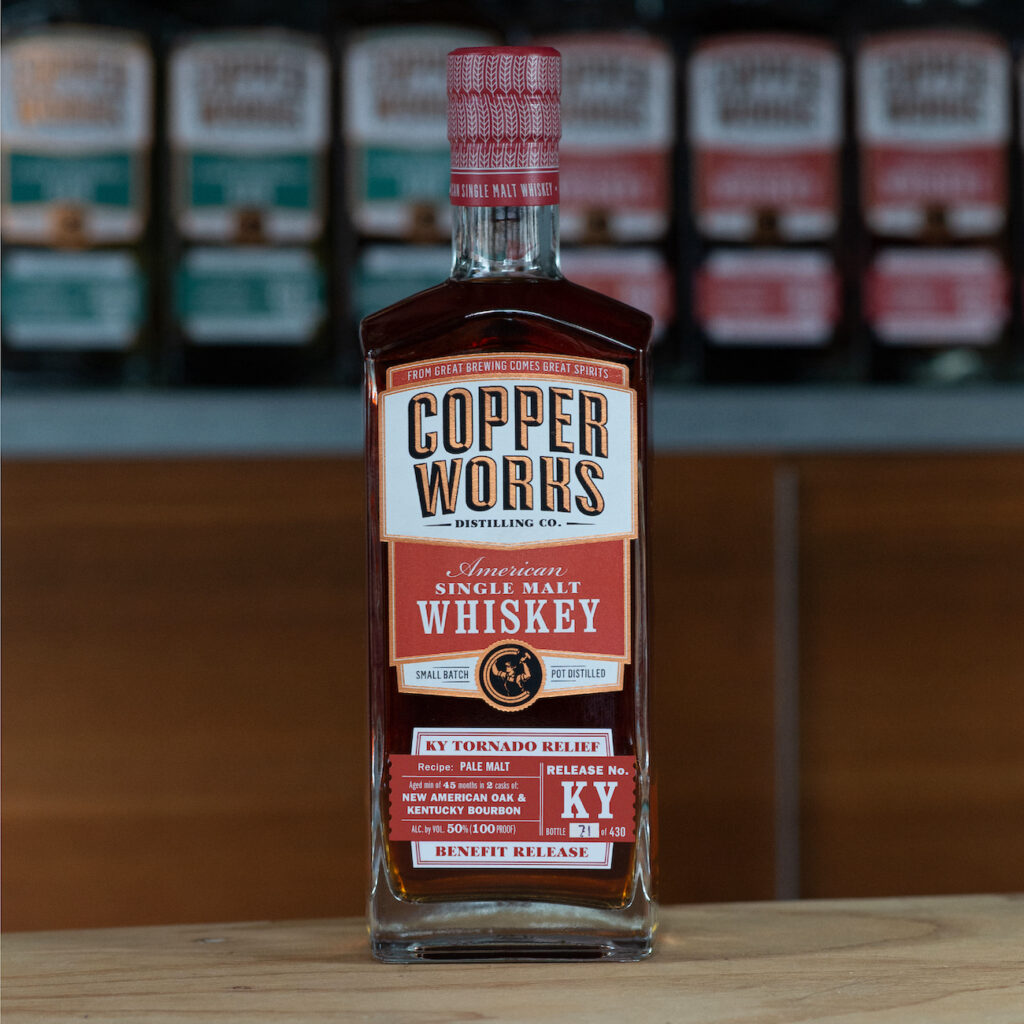 Seattle-based Copperworks Distilling Co. is donating more than $17,000 to tornado relief efforts in Kentucky.
On Dec. 16, the distillery announced a special whiskey release, Copperworks Kentucky Tornado Relief Single Malt Whiskey, and pledged to donate $40 to the Team Western Kentucky Tornado Relief Fund for every bottle sold. In five days, Copperworks had sold half of the 430 bottles. The co-owners have decided to send a check for the entire amount of $17,200 ($40 from each of the 430 bottles to be sold.)
"We want to assist the people of Kentucky immediately," said Jason Parker, co-owner and president of Copperworks, in a press release. "We're still pre-selling dozens of bottles daily, and in the meantime, we wanted to be sure to get donations to the folks in need as quickly as possible."  
Parker grew up in Bowling Green, Kentucky. On Dec. 11, he was in town visiting family when tornadoes ripped through his hometown, leaving a trail of destruction. Parker's family and friends are all safe, and most didn't suffer tornado damage. But one friend's home was demolished, and the Parker family joined other friends, neighbors, and volunteers to sort through the rubble.
"The community quickly coalesced into a team with a sense of purpose," said Parker. "We worked with folks we'd never met, doing salvage jobs we'd never done before. We were mostly quiet, sometimes making small comments or light jokes to keep the effort bearable. Due to a short visit and having commitments back in Seattle, we were only physically able to help with one house."
The whiskey will be available for shipment or pickup at the distillery in mid-January 2022. It will only be available directly from Copperworks Distilling– through its online store, and in its tasting room on the downtown Seattle waterfront.
To Order: Copperworks Kentucky Tornado Relief American Single Malt Whiskey.