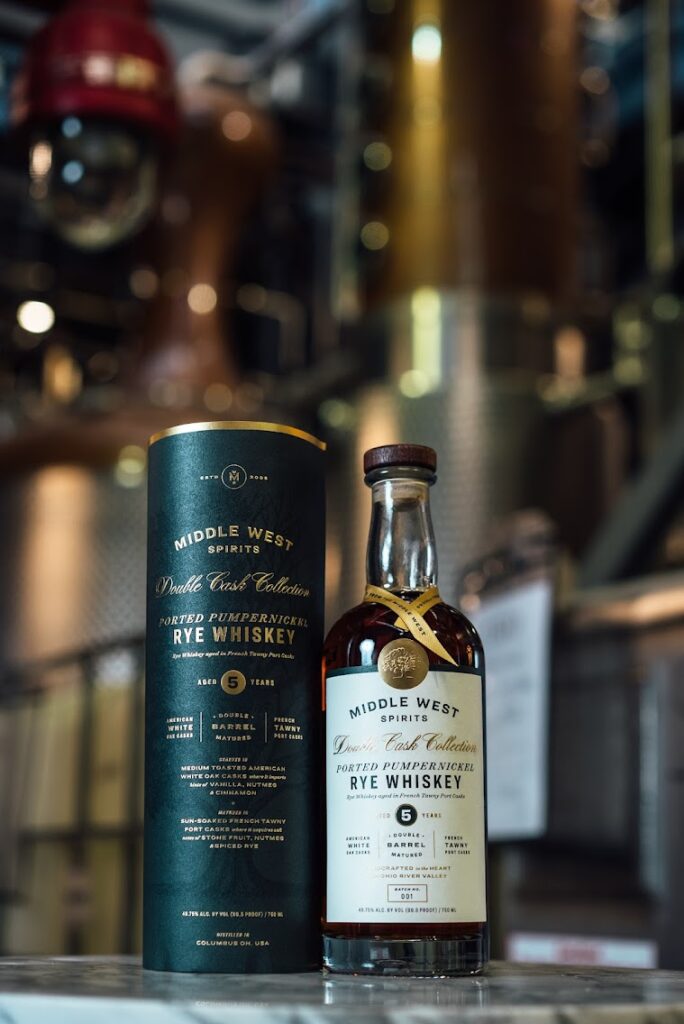 Middle West Spirits of Columbus, Ohio, recently announced the release of its Double Cask Collection, including Sherry Cask-Finished Bourbon, Oloroso Wheat Whiskey, and the distillery's newest product: Ported Pumpernickel Rye Whiskey. Releasing for the first time are single barrel cask strength iterations of each, as well.
The 97.25-proof Sherry Cask-Finished Bourbon begins with Michelone Reserve Straight Bourbon, crafted with sweet yellow corn, soft red winter wheat, dark pumpernickel rye and two-row barley, aged five years. Sun-ripened sherry casks are then used to rest the whiskey for 18-24 months further creating notes of dark fruits and dark chocolate on the nose and finish of the smooth, smoky, and softly sweet bourbon.
Originally released in June 2011, Middle West Spirits Straight Wheat Whiskey is the whiskey that started it all. It's crafted from Ohio-grown soft winter wheat and aged for several years in lightly toasted American white oak barrels. The five year mature wheat whiskey is then transferred to sun-drenched Oloroso Sherry casks, where it acquires rich, nutty notes of black cherry, dark chocolate and raisins. Oloroso Wheat Whiskey is 100 proof.
The 99.5-proof Ported Pumpernickel Rye Whiskey is aged five years in medium toasted American white oak barrels, then in sun-soaked French Tawny Port casks where it develops soft notes of stone fruit, nutmeg and spiced rye.