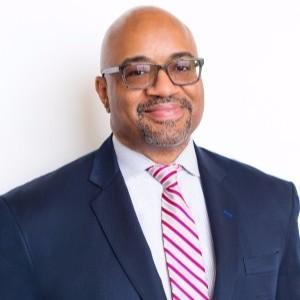 Holy Seed Beverage Group, the Miami-based maker of Basbas hierbal spirit, is pleased to announce the appointment of former Belvedere CEO and president Rodney Williams to its advisory board. Williams, a pioneer of the spirits industry and a highly recognized change agent for bringing social consciousness to the spirits category, will enable the Basbas brand to scale while staying committed to the brand's unique heritage.
"Mr. Williams is one of the most revered figures in the spirits industry and we're humbled by his endorsement of the Basbas product and our strategy for bringing this storied spirit to the world," said Paul Geller, founder and CEO of the Holy Seed Beverage Group. "He'll be instrumental in helping us meet growing demand for the product and exceed our sustainability goals."
Williams' knowledge, experience and commitment to bringing sustainability to life for iconic brand Belvedere Vodka will enable the Basbas brand to focus on bringing its award-winning, disruptive Basbas to the world, while ensuring Basbas stays true to the brand's heritage of hundreds of years of small batch production with the utmost care for the ingredients, the earth and the people that produce it.
"It's not every day one chances upon a crisp, well-rounded, delicious brown spirit that could easily be an aperitif, digestif or cocktail base, that's been produced for over 400 years and that no one has ever heard of," shared Williams.  "That's what's so exciting about Basbas, a hierbas payesas spirit that is native to the island of Ibiza, Spain, where families have produced this for generations."
Williams brings years of experience to the team, having led Belvedere globally for the past four years. Under his leadership, the brand launched several award-winning innovations (Organic Infusions, malted rye, single estate vodkas and ready-to-drink seltzers), transformed production to achieve 95% carbon neutral status, and was named Global Vodka Distillery of the Year for an unprecedented fourth time. In 2021, Williams was a nominee for Wine Enthusiast Magazine's Person of the Year. Prior to his role at Belvedere, he served as the U.S. CMO for all the Moet Hennessy brands, and as EVP of Hennessy USA, where he was instrumental in launching the now iconic "Never Stop Never Settle" campaign. His work championing sustainability for the LVMH brands has made his name synonymous with sustainability, innovation and success.
Before joining Moët Hennessy, Williams served as SVP of Classics Brands at Jackson Family Wines and led the most successful new product launch in the company's history. He has also been the SVP of Robert Mondavi Lifestyle Brands at Constellation Wines, where he oversaw the category-leading turnaround of Woodbridge. Before joining the wine business, Williams headed the marketing team behind the innovative launch of OnStar for General Motors. His career began in brand management at Procter & Gamble and Johnson & Johnson.
In addition to his advisory board role with Holy Seed, Williams volunteers as a James Beard Foundation board director, and serves as a strategic advisor to startups Zitti and Qonsent.
To learn more about Basbas, visit basbas.com.