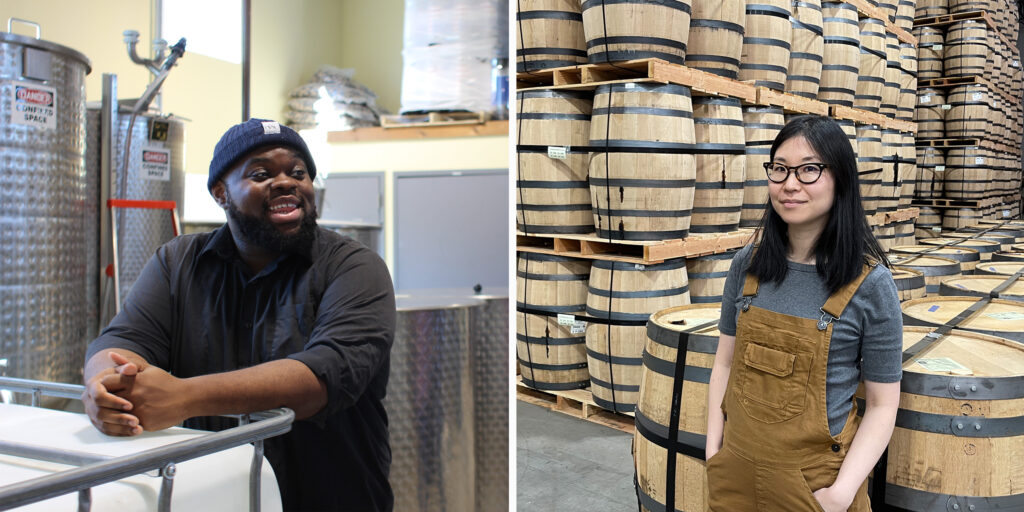 In the latest episode of The Craft Spirits Podcast, we focus on the STEPUP Foundation, a nonprofit spirits training and entrepreneurship program for underrepresented professionals in the spirits industry. Our guests include Erin Lee and Yakntoro "Yaki" Udoumoh—the program's inaugural interns—and Margie Lehrman, the CEO of the American Craft Spirits Association and the president of STEPUP. 
Lehrman discusses the foundation's development, while Lee and Udoumoh talk about their individual journeys to the world of spirits, and share some stories from their initial placements at Westward Whiskey and Eight Oaks Farm Distillery.
You can stream the episode above or listen via the following outlets:
Apple Podcasts
SoundCloud
Spotify
You can learn more about STEPUP at stepupinternship.org. And if you're interested in applying for an internship, stay tuned, as the application period for the next round will open in early summer. 
Click here to read an essay by Lee in the latest issue of CRAFT SPIRITS magazine.