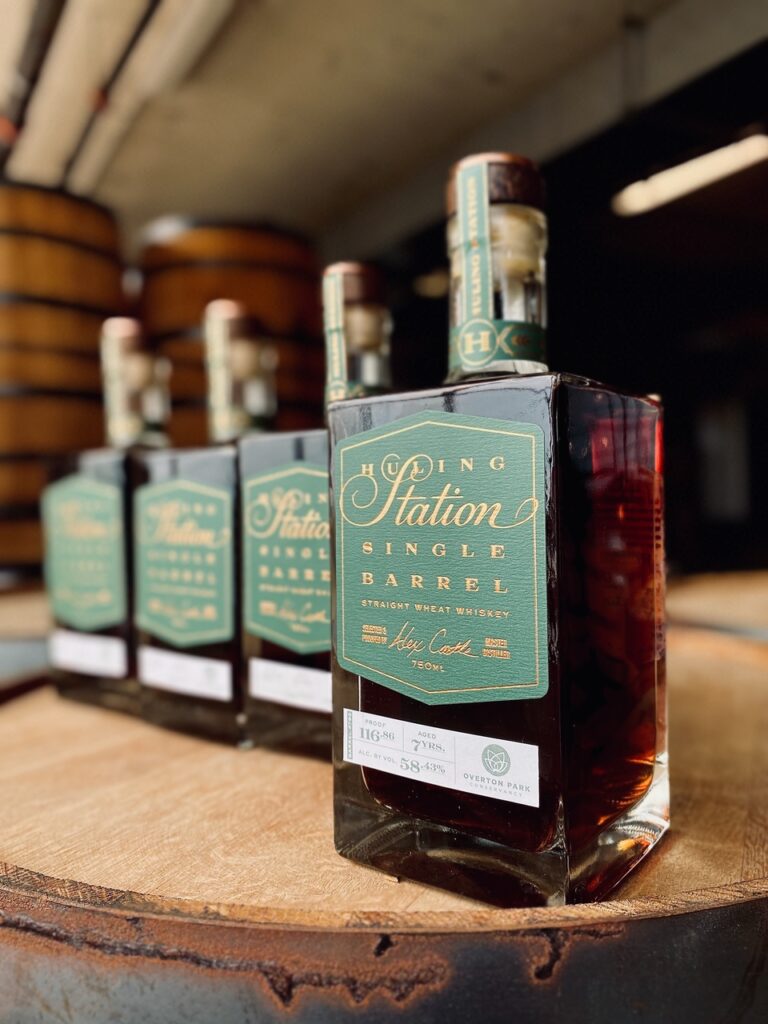 Old Dominick Distillery of Memphis, Tennessee, and the Overton Park Conservancy are celebrating the newly renamed Overton Park 9 with 7-year-old single barrel wheat whiskey. Old Dominick bottled four individual barrels of straight wheat whiskey, aged seven years in a West Tennessee white oak barrel, in celebration of the major renovation of the park's historic nine-hole golf course.
The commemorative bottle of Huling Station Single Barrel Straight Wheat Whiskey celebrates the 2021 renovation of the Overton Park golf course, spear-headed by King-Collins Golf Course Design, whose flagship project is Sweetens Cove Golf Club located outside of Chattanooga. 
"The Board members of the Overton Park Conservancy and the Overton Park 9 Golf Committee are extremely excited that Old Dominick Distillery, owned by one of the oldest families in Memphis, will release a limited-edition single barrel wheat whiskey to support and honor the course," said Parks Dixon, co-chair of the OP9 Golf Committee. Renovation on the course and clubhouse began in January 2021, and the targeted opening date is July 2022.
The limited release, which features a custom ball marker on the cork, will be available in Memphis-area liquor stores beginning Monday, April 4th, and the suggested retail price is $75.99. A portion of proceeds from this release will be donated to the Overton Park 9 to support the park's efforts in keeping the public golf course accessible, affordable, and welcoming to all.
Only four individual wheat whiskey barrels (mash bill 83% wheat, 12% corn, 5% malted barley) were bottled, all at cask strength, resulting in a range of proofs- 116.86, 117.77, 118.94, and 119.31.
"When selecting barrels that are worthy of being called 'single barrel', I always look for complexity and layers of aroma and taste," said Alex Castle, master distiller and senior vice president of Old Dominick Distillery, "and I was thrilled to find four unique wheat barrels that checked all of those boxes."
Attendees of Overton Park Conservancy's Center of a Century celebration on April 2nd will get the chance to preview the limited-edition whiskey before the product hits local shelves. "We are truly thankful for this generosity and look forward to not only the first tee shots at OP9, but also to the first toasts with a genuinely unique whiskey," said Dixon.