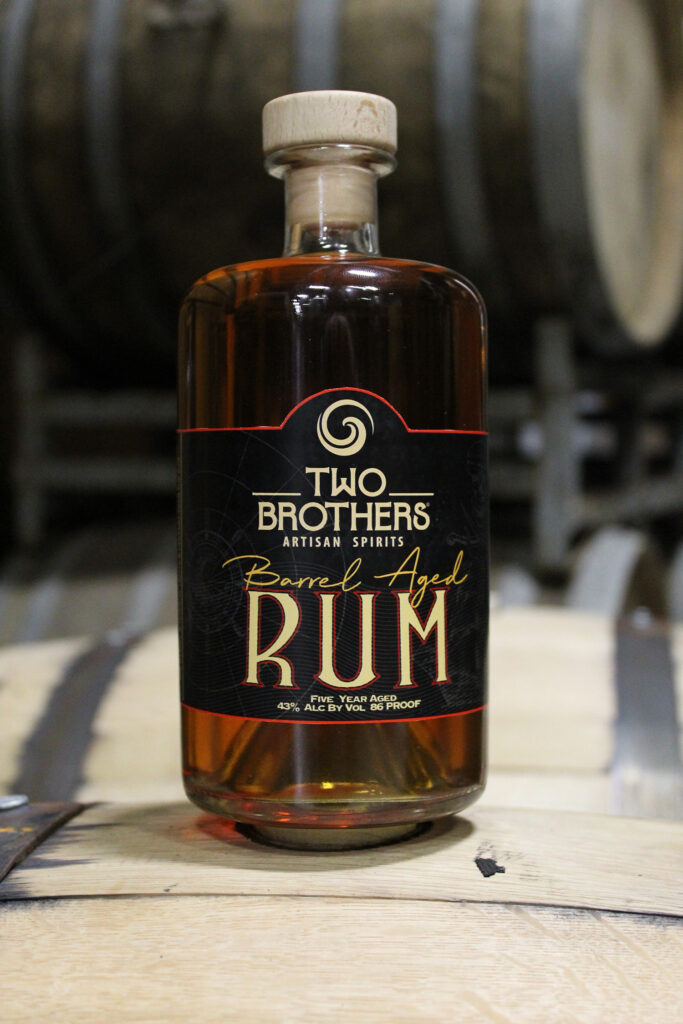 When Aurora, Illinois-based Two Brothers Artisan Spirits was created in 2017, the very first product ever made was a rum that was immediately placed in a single oak barrel for aging. Five years later, that rum is ready to become the first single barrel spirit released by Two Brothers.
"This product was one of the main reasons we got into spirits," said Two Brothers Artisan Spirits co-founder, Jason Ebel. "I have always been a rum lover of all kinds, but my favorite has always been a barrel aged sipping rum. And now, after five years of patiently waiting, we have our own and I'm very excited with how this rum turned out."
This Two Brothers Single Barrel Rum will be the first in a line of single barrel products. As the barrels reach proper maturity, Two Brothers Artisan Spirits will be releasing single barrel products, including Bourbons and Whiskeys as well. Each of these spirits will be extremely limited with approximately 400 bottles available per release.
And after five years of aging, this rum is unique as it is limited.
Aged at the Two Brothers Artisan Distillery, located within the 70,000-square-foot Two Brothers Roundhouse, this rum was exposed to big temperatures swings and cavernous ceilings which allowed the liquid in the barrel to expand and contract in and out of wood. This helped produce prominent notes of vanilla and oak to complement the tropical fruit notes and caramel sweetness of the rum. The barrel itself is toasted on the inside to help creating an extra layer of complexity and gives the rum its distinct brown color.
"The Two Brothers Roundhouse is a perfect space for aging spirits. The open space and the wild temperature swings we experience in Illinois really create an optimal aging experience," said Ebel. "But in the end, nothing replaces time. So, we had to allow it to age properly, in this case for five full years, to really let this rum shine."
This limited-edition Two Brothers Single Barrel Rum will be available exclusively at the Two Brothers Roundhouse, with pre-sales beginning Thursday, April 21st, at www.TwoBrothersArtisanSpirits.com. The distillery will be hosting a release event, for bottle pickup, on Saturday