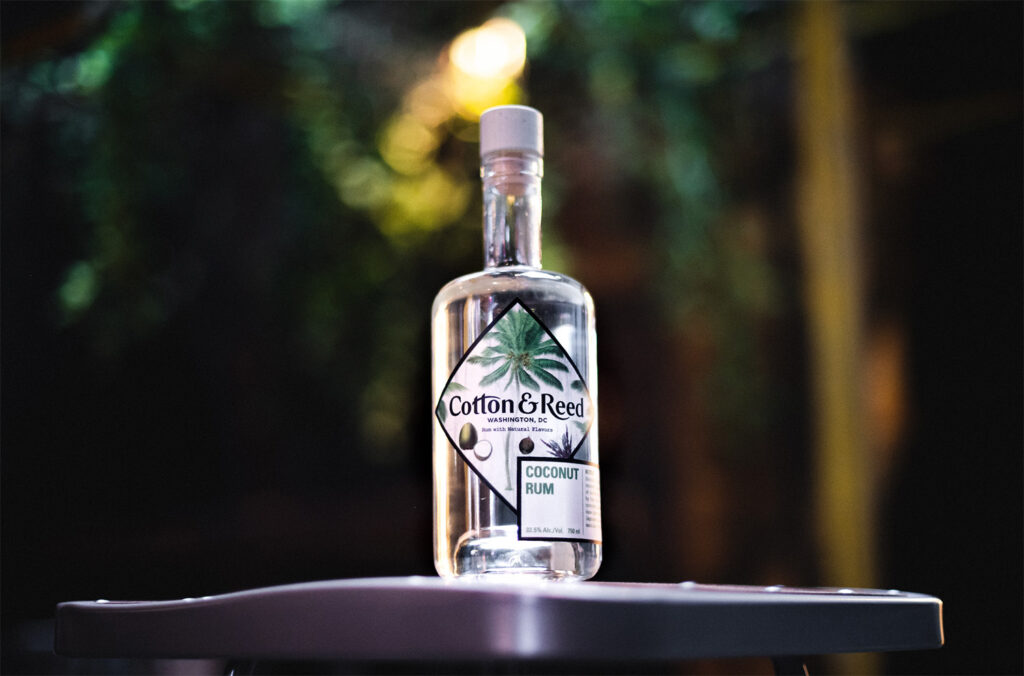 Cotton & Reed of Washington, D.C., is launching three new limited release products on June 11. The launch event will feature new cocktails featuring new rums, plus tasting flights of all three. The limited release rums are:
Coconut Rum | 32.5% Alc. / Vol. | $40 | 716 Bottles

The distillery's beloved limited release returns. Macerating award-winning White Rum on  ⅓ lb. of organic Philippine coconut flake per bottle for three days yields intense, natural coconut flavor remarkably devoid of the SPF-30 quality you may associate with most coconut spirits. Very lightly sweetened.
Bottled-In-Bond Rum:  | 50% Alc. / Vol. | $60 | 179 Bottles

The distillery's oldest age statement single barrel rum yet. Four years in an ex- Maker's Mark barrel with French Oak staves yielded a lovely, layered oak impression on a rich and fruity rum base. It's a brooding sipper, a muscular stirred cocktail foundation, and a standout member of a collector's shelf.
Overproof White Rum  | 57% Alc. / Vol. | $46 | 121 Bottles

White rum is the purest expression of Cotton & Reed's craft. The distillery figures the less water there is in that bottle, the more you can taste their work. Notes of coconut, banana, grassy sugarcane, and vanilla cake on top of a richly textured spirit mean your high-octane daiquiris will taste just right this summer.
What: Cotton & Reed Cotton Limited Release Rum Launch
Where: Cotton & Reed Distillery, 1330 5th St NE, Washington, DC 20002
When: Saturday June 11, from 12pm until late
Bottles will be available for preorder at https://www.giftrocker.com/secure/Order/?h=2864c858. A three-bottle bundle is available for the reduced price of $135. The Bottled-in-Bond Rum and Overproof White Rum will be available at the distillery only, while a limited amount of Coconut Rum will be made available to the broader market.
Cotton & Reed views limited releases as a chance to flex its creative muscles, test out new ideas for the core portfolio, and show off constant progress. Founder & CEO Jordan Cotton says: "The Coconut Rum in particular continues its journey toward primetime readiness. One reason coconut spirits so often rely on flavor additives is the difficulty of working with coconut's fat content, which tends to result in haziness and globs of floating coconut oil in the bottle. We've finally found a process to use real coconut and achieve crystal clarity without sacrificing depth of flavor."