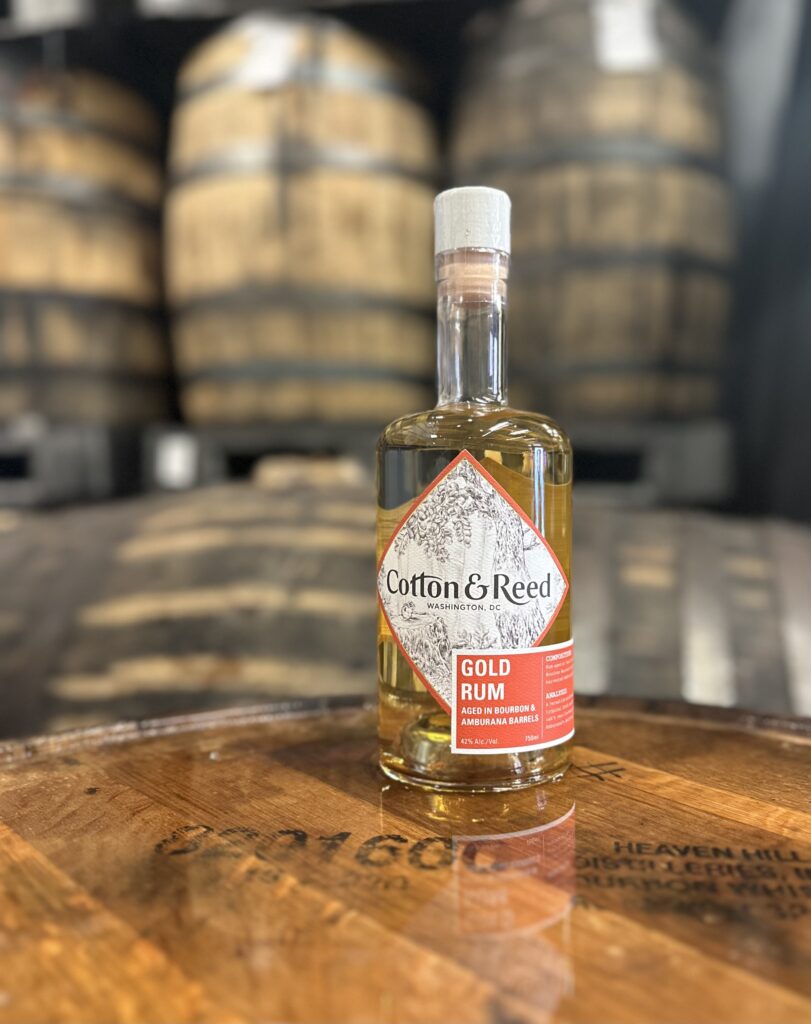 Cotton & Reed of Washington, D.C., this week announced a shakeup to its core rum portfolio. 
Coconut Rum joins the core portfolio after a stellar limited-release career, and Mellow Gold tags out for the new Gold Rum, a blend of 1-plus year used bourbon barrel aged and three-plus year Amburana barrel aged rum.
Below is more information from the distillery on each release, as well as details on an upcoming party to taste each spirit.
What: Cotton & Reed Rum Portfolio Makeover Party
Where: Cotton & Reed Distillery, 1330 5th St NE, Washington, DC 20002
When: Sunday, July 2, Noon to Ten PM
Featuring: New rum bottles, cocktail specials, and a free T shirt for guests who purchase both bottles.
Coconut Rum: 32.5% Alc. / Vol. | $40
If you hate coconut rum, this is the coconut rum for you. We macerate our rum on organic coconut for three days to achieve a strong natural coconut flavor and rich texture. Not too sweet, as always. It's great solo and opens up a world of coconutty cocktail possibilities, from refreshing highballs to boozy sippers.
Gold Rum: 42% Alc. / Vol. | $40
The middleweight that fits into any bar shelf. We blend rum aged at least a year in used bourbon barrels with a touch aged at least three years in Amburana barrels to yield the same friendly, inviting, banana cream pie impression as the Mellow Gold, but now it's all grown up. Very versatile cocktail player.
Preorder Link: https://www.giftrocker.com/secure/Order/?h=cefb388f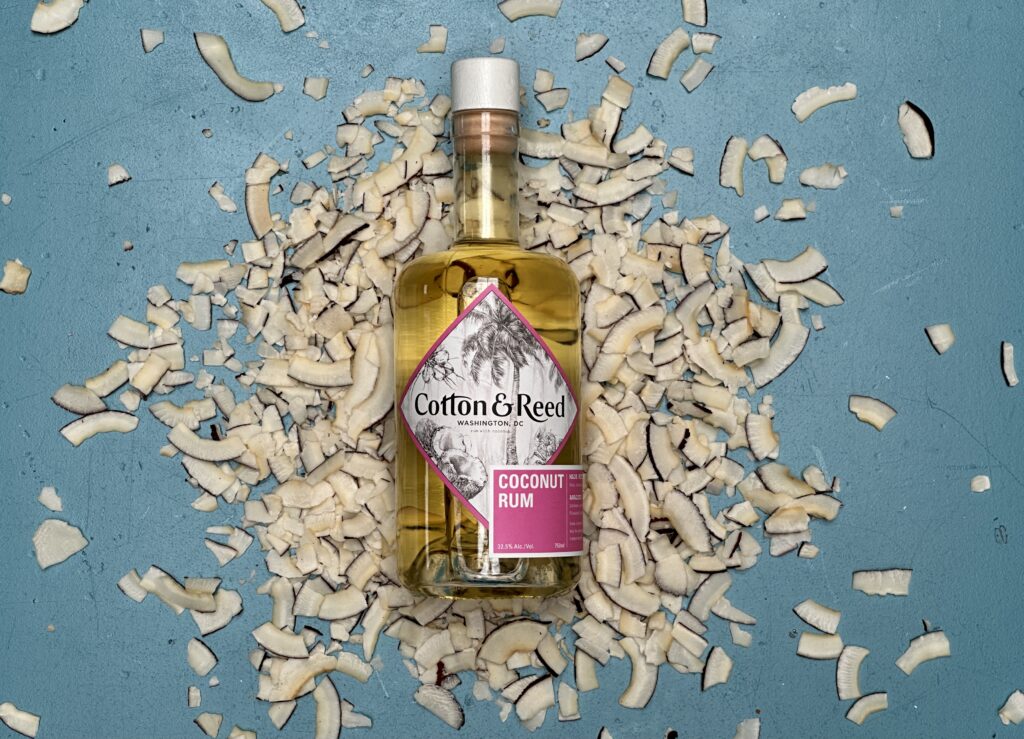 COCONUT RUM MOVES UP TO THE BIG LEAGUES
For the first time ever, we're moving a limited release product onto our core slate. Coconut Rum started off in 2021 with the simple idea that perhaps what most coconut rums are missing is, well, coconut. That limited release sold so well that we've repeated it several times since. Along the way, we've honed the delicate practice of filtering out enough coconut oil to keep the rum clean and clear, but keeping enough in that the flavor and texture remain luxuriously coconutty.
The only major change to the rum from the last limited release to this bottling is a packaging makeover to bring it in line with our core rum labeling standards. This weekend we celebrate the new look and toast to the knowledge that this rum is never going away.
GOODBYE MELLOW GOLD, HELLO GOLD RUM
We'll bid a fond farewell to Mellow Gold and welcome to the fold Gold Rum. Mellow Gold's five-year run has been a tasty one, but to us it has always represented a vision unfulfilled.
Our original Gold Rum plan was rejected in 2018 by the TTB, our federal regulators. Mellow Gold was our compromise solution. We envisioned a rum influenced by Amburana wood as the perfect middleweight. Amburana is a South American wood of growing fame in the US due to its use in certain high-end cachaca aging programs. Amburana rapidly imparts its intensely floral and spicy character, making it ideal for briefly aged products. But TTB, which has to approve most of our recipes, forbade our use of the wood as it was unfamiliar to them. Mellow Gold's combination of used bourbon barrels and the herb Sweet Woodruff, which shares some key chemical compounds with amburana, was our effort to approximate our original goal. Meanwhile, we've had sustainably harvested amburana barrels full of rum aging for years with nowhere to go.
Our regulators have changed with the times, so and we're now able to bottle our original vision. The majority of the rum sees at least one year in used bourbon barrels, and we blend in a portion of three-plus-year amburana barrel rum. The result tastes and acts much the same way Mellow Gold did, with a honeyed banana rum cake personality in a versatile middleweight body. But it's a much more mature expression of the same idea.