Vancouver, Washington-based ABM Equipment's flagship software, DSO Sentinel, has been adapted from the food processing industry to fill the gap in grain automation. It controls equipment, generates reports and sends alerts.
The primary benefit of DSO is its ability to control equipment remotely. Distillers can do this manually from their devices or run the system automatically from recipes. Aside from saving labor, recipes allow DSO to improve accuracy. For example, if a batch calls for 750 pounds of grain, the system will pull 100-pound runs 7.5 times, each with its own margin of error. DSO tallies the weight of each actual run and applies it to the final pull, ensuring that no batch varies more than the possible error of a single run.
The second benefit of DSO is that it alerts interested parties of abnormal events via email or text. Personnel can receive alerts for excess temperatures, grist dwell-time, or fill-levels of silos and bulk bags. DSO can be integrated with other software, including ERP.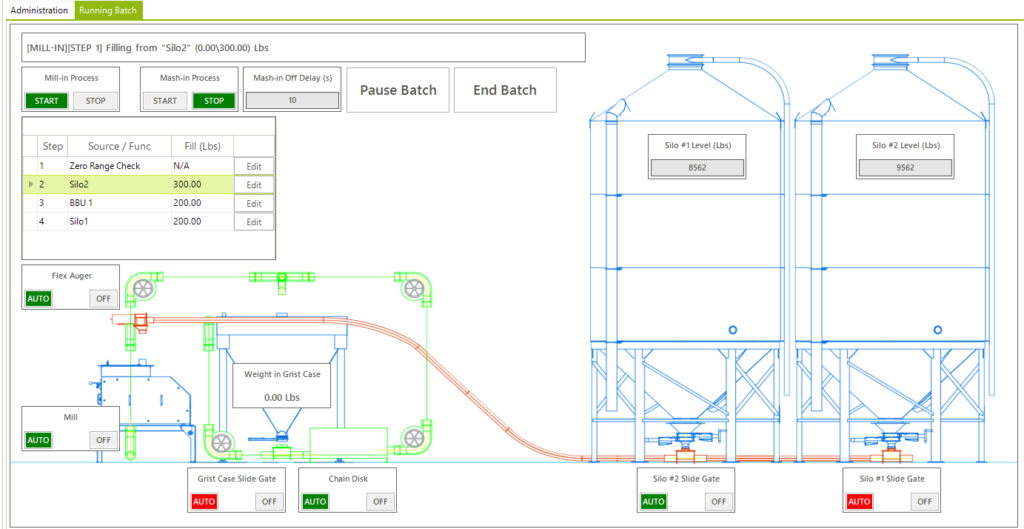 Third, DSO provides management with detailed reporting. This allows them to access previous shift run-times, resource usage, production reports, and more. It automatically sends reports to personnel so the desired data is in their inbox at the start of their day.
"There's a lot of good process automation software out there," said John Cassa, co-owner of ABM Equipment. "The problem is that it's clunky when you try to use it for grain handling. We built [DSO] to accommodate anything [food processors] could throw at it, so using it to fill this gap was a no-brainer. And I think distillers are going to find the applications in their world are endless."
DSO is available in Standard and Full versions, with the Standard version including one instance of DSO pre-installed on a tablet. This tablet can work with any grain handling equipment and sends alerts and reports to any number of contacts. There is no limit on recipes. The Full version includes installations on any necessary devices and can report on any equipment in your facility.
DSO is a product of ABM Equipment Co. Inc., from Vancouver, Washington. ABM is a leading systems design and integration firm having served the distilling space since 1980. ABM supplies various industries with a specialty in grain handling.
For more information, visit ABMBrewery.com/dso-sentinel or contact John Hilgendorf at 503-347-8104 or jhilgendorf@abmequipment.com.