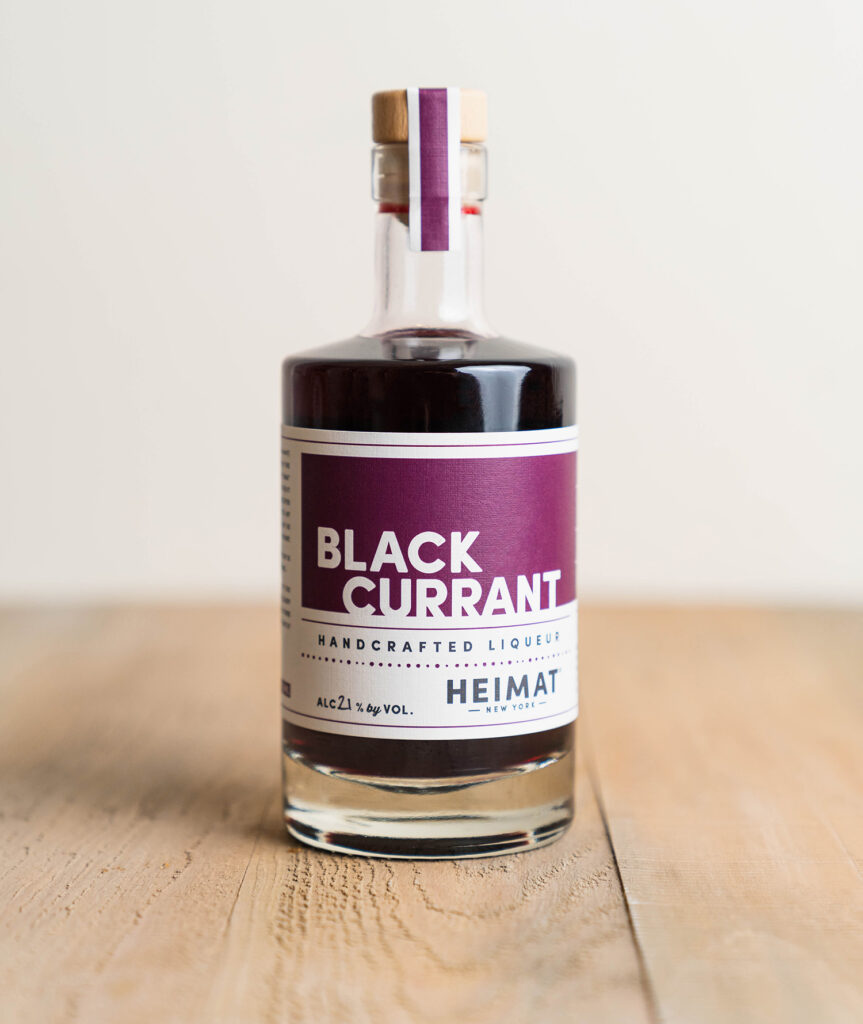 Mamaroneck, New York-based Heimat New York is proud to announce its newest liqueur, Black Currant. German-born founder Ute Londrigan grew up enjoying black and red currants, which are common in Europe and generally found in desserts, jams, syrups, juices, and liqueurs. She sourced the currants from the first commercial currant farm in New York, CurrantC in the Hudson Valley, to produce Black Currant. It is now available at shops, bars, and restaurants in New York and New Jersey (SRP $29/375ml). 
"Having grown up with currants being one of my favorite fruits, I was surprised that they are relatively unknown and quite scarce in the U.S.," says Ute. "When I met the owner of CurrantC, Greg Quinn, he explained how in 2003 he helped overturn the 100-year old ban on growing currants in the state. The possibility of a black currant liqueur was rekindled, as was my love for this fruit that was a part of my childhood growing up in Germany."
Ute spent the next 12 months perfecting the recipe that brings out the incredible richness and complexity of black currants. She continues to create liqueurs just as her grandmother did 100 years ago, using whole, in season fruit and flowers sourced from local farmers (never juice or extracts) and no colors, preservatives, or additives. Black Currant is ninth in the seasonal liqueur lineup, which also includes Elderflower, Rhubarb, White Peach, Blackberry, Nectarine, Cranberry, Raspberry, and Bosc Pear. 
"My first sip of Heimat Black Currant Liqueur was like savoring the first, fresh picked black currant of the season right from my farm," says Greg. "All the complex flavor notes of this unique berry are revealed in this delicious infusion."
Ute particularly enjoys Heimat Black Currant in a classic Gin & Tonic, which she finds refreshing and beautiful in color. All of the Heimat liqueurs are delicious served neat or with an ice cube. They marry well with a range of spirits, or simply with sparkling water for an elevated hard seltzer.
Heimat New York recently opened a tasting room by appointment only, and will soon open a mezzanine area for private events. To learn more about Heimat New York, visit them online at https://www.heimatny.com/ and follow on Instagram at @heimatny.