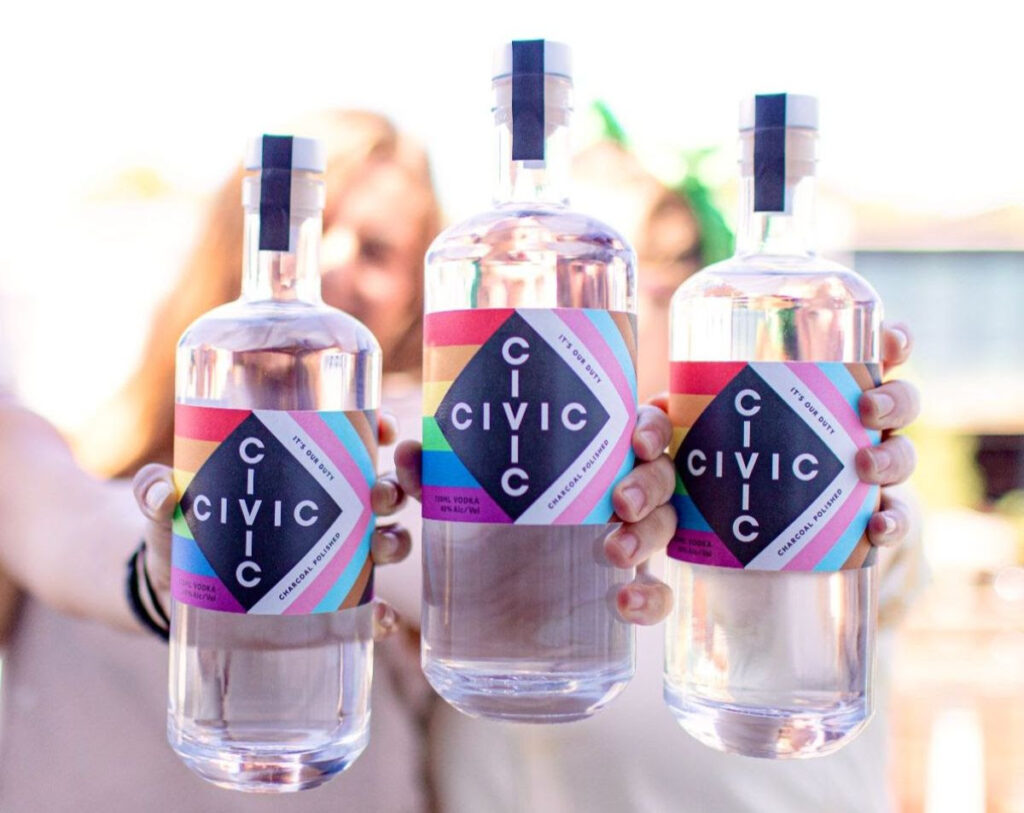 Washington, D.C.-based Republic Restoratives has released Civic Pride, a vodka with a limited-edition Progress Pride-inspired label. Proceeds from every bottle sold will be donated directly to Whitman-Walker Health, D.C.'s community health organization that specializes in healthcare for LGBTQ communities and those living with HIV.
According to the distillery, Civic Pride was born out of frustration with seeing brands placate the LGBTQ community with rainbow-wrapped products while supporting organizations or efforts that directly harm the LGBTQ community or staying silent on issues of justice, safety and equality.
The Civic Pride label design is inspired by the Progress Pride Flag instead of the traditional image most people would recognize. This update brings intersectionality to the forefront. The chevron features light blue, pink, and white stripes to represent trans folks, a brown stripe to represent people of color, and a black stripe to represent those living with, and those we have lost to, HIV/AIDS. 
Bottles of Civic Pride can be purchased here for $35.