Sponsored by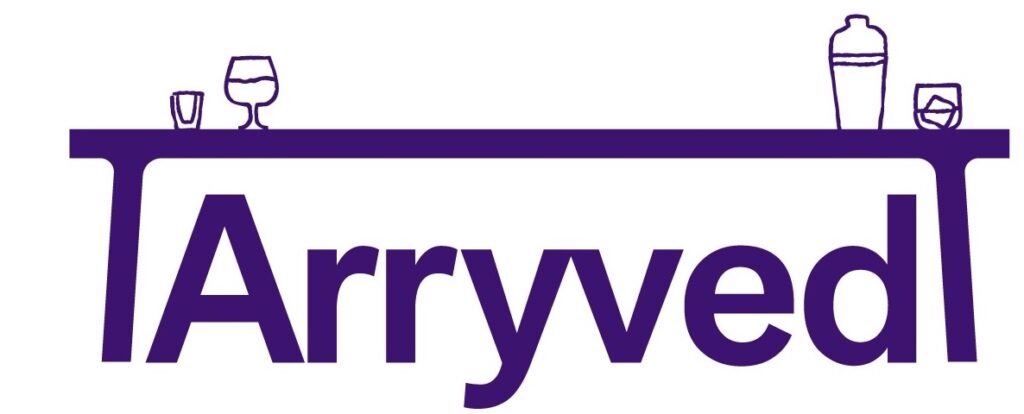 Summer is in full swing, and fair weather folks are taking advantage of the first maskless summer in 3 years! As a business owner, you need to seize the opportunity of this busy season to impress every guest and maximize profits.
So how can you make this summer count? Below we outline how to:
Spark community interest in your establishment
Train your staff to be the ultimate sales representatives
Garner a lifelong fanbase of eager customers
…including real world examples from beverage makers across the country! Let's dive in.
Psssst! If you'd prefer this information in video form, check out the 3-part webinar series Summer Comeback Series: Maximize Your Most Profitable Season!
How To Spark Community Interest In Your Establishment
Sparking interest in your business from people that aren't familiar with you yet is all about making your presence widely known within your community.
Spread Your Brand Name Far & Wide At Community Events
Participating in community events is an effective way to get your brand name out there, because these gatherings likely have a lot of your local population in attendance! Whether it's a 4th of July Block Party or a weekly Farmer's Market, it's a good idea to get your people and your products involved. After all, participating shows you're invested in your community, which makes people more likely to seek out your unique offerings at a later date!
Hosting a community event is another way to gain brand recognition in your neighborhood and spread positivity. Offering up your space gets people in the door that may not come otherwise, and it establishes a good relationship with whatever cause your event is benefitting.
Success Story: When local Colorado nonprofits host events, Denver Distillery eagerly donates raffle prizes. This exposure gets their name out in the wild and a newbie to try their delicious stuff. Plus, Denver Distillery establishes a positive reputation for themselves by helping to raise money for a good cause in the community.
Spread The Word About Your Good Work
Small business owners sometimes hesitate to toot their own horns, but this summer is not the time to be shy! Shout from the rooftops exactly how your business is cultivating community, and you're sure to have new customers knocking down your doors.
First, you can communicate your business values based on the type of events you're attending and throwing. Benefitting minority groups and creating a space that feels welcome and accessible to all types of people will surely broaden your customer base.
Next is how exactly you communicate in general. In this techy day and age, it's no surprise that the most effective channels of communication are digital:
Social media: As an outlet that people everywhere go to get news and catch up with their friends, social media is a perfect place to be loud 'n proud about your community efforts. Curate a feed that showcases your unique business and products, and engage people from all over the world with fun content.
Google: This popular search engine is where a majority go to find food and beverage spots near them at any given time! It's an absolute must these days to have a prominent presence on Google and bid on the appropriate search engine optimization (SEO) terms so that your business stays relevant and easily searchable.
Email: It may sound old school, but people still religiously check their emails. Stay in touch with your customers by regularly sending them an e-newsletter. You can announce upcoming product releases or send event invitations—anything to stay top of mind with guests!
Success Story: Sing Sing Kill Brewery focuses on outreach to underserved communities in New York—such as LGBTQ+ and immigrants. They also struck a communication jackpot, discovering that their family-oriented fanbase devours a monthly newsletter on all SSK happenings. This is a great example of identifying the communities around you, and catering your offerings to them!
How To Train Your Staff To Be The Ultimate Sales Representatives
You've got thirsty people at the door and staff ready to impress them. But this summer isn't all about just charming fresh faces. You have to think about your bottom line, too! Your staff members are the most well-suited salespeople to beef up tab sizes and curate the best possible guest experience for everyone.
So how do you take a skillful server and make them a savvy salesperson? It all starts at onboarding.
Step 1: Empower
Knowledge is power. And the most prominent tool your staff needs to be successful is simply information! Starting the first day in training, and throughout their career at regular all-hands meetings, your employees should feel well-versed in their product knowledge and be prepared to pitch it to curious guests. New product information that's valuable to share includes:
Packaging details
Key messaging
Comparable products
Product application to the everyday guest
We know that in 2021, 84% of breweries reported their most profitable channel as the taproom. Equip your staff to make the most of that profit potential!
Step 2: Incentivize
A gold star, or a free drink at close, doesn't adequately encourage employees to go out of their way to upsell. That's why you must offer unique and tempting incentives to staff for putting themselves out there!
Don't know what your employees prefer? Just ask them! And when in doubt, a gift card or some cash money never hurts.
Step 3: Accountability
Your training efforts are all for naught if you don't hold your employees accountable. Utilize your POS reporting tools to identify top sellers, peak hours, and other relevant insights.
You can hold yourself accountable as the boss, too. Encourage teamwork by setting goals for the group, give visibility on progress, and use tip pooling methods to hammer home the idea of togetherness.
Success Story: Seattle Cider Company's tasting room and marketing manager Maura Hardman can't emphasize this enough: Informed employees are empowered employees. In her cidery taproom, they create one-sheeters for both staff and guests to educate everyone on the latest, as well as hold regular staff trainings to talk about upcoming product launches. Maura even role plays as a customer herself, so she can prepare team members for any question that may come their way.
How To Garner a Lifelong Fanbase of Eager Customers
Now, there's a line of eager patrons forming and your team is ready to SELL. But the final step to ensuring this summer is your most profitable yet is making sure those people are your fans for life.
Hone In On Your Unique Customer Experience
Making sure someone can't wait to come back starts with their first impression of your business, known to the hip youngsters as a good vibe. As soon as someone walks in, they should have a good idea of what your brand stands for. Whether it's simple pops of color throughout a minimalist space, or a checkerboard floor and staff on roller skates, your environment should tell a story and be completely unique to your business.
Customer service also matters. Are staff greeting guests when they walk in? Is it obvious how to order and be served? Guests must feel immediately recognized and taken care of if you want them to want to return.
Lastly, your product quality must be top notch. Having variety, consistency in temperature and presentation, and simply tasting good are all factors that people weigh when considering a return to a business.
Engage Guests Year Round
Once you impress a guest during their visit, you want to make sure that "Goodbye" is actually a "See you tomorrow!" Here are 2 ways to encourage repeat business and a loyal following:
Collaborations: Work with another brand to generate buzz and interest in your products. You not only gain visibility from another successful business's audience, you also give guests a reason to come back and check out what any particular collaboration is all about.
Loyalty program: Group fans together and incentivize buying behavior with a loyalty program! These groups create an invaluable community within your business and also exclusivity—if a patron is wearing cool, member-only merchandise, people will be eager to join the program and snag their own merch, too.
Success Story: The Whale: A Craft Beer Collective collaborates with 20-30 breweries per year. Not only does this prove The Whale is full of hustlers, it shows guests that they honor and appreciate the craft that goes into making craft beer. Offering beer education, exposure to products from around the world, and a group of like-minded beer enthusiasts has been great for The Whale's loyal following. Guests never know what they're going to get when they walk in, but they're always eager to find out!
---
Thirsty for more tips on how to make this summer profitable? Check out the Summer Comeback Series: Maximize Your Most Profitable Season to go more in depth with a panel of beverage experts and enthusiasts.
What do all these beverage providers have in common (besides killer strategies for maximizing their summer profitability)? They all use Arryved for their POS needs. Learn why an all-in-one system, no-BS fee structure, and world class customer support make Arryved the most trusted POS in the industry.