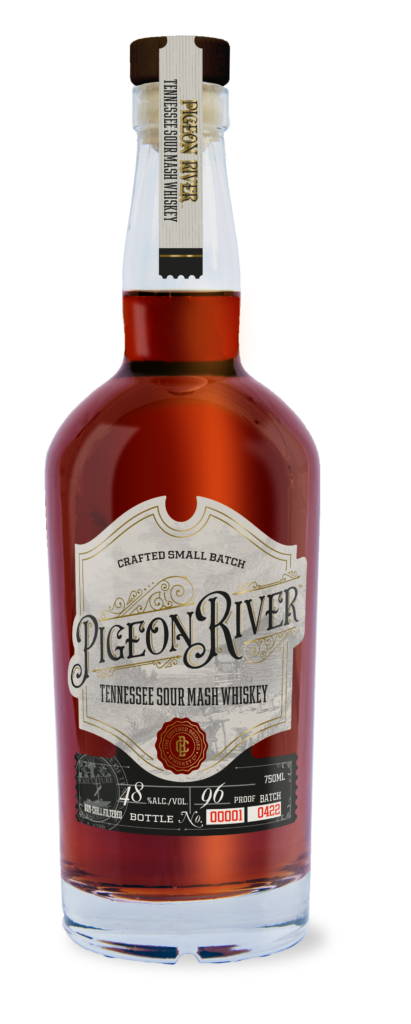 The Covered Bridges Whiskey Co. (TCBWC) has announced the release of its new Tennessee Whiskey, Pigeon River. Pigeon River is the Tennessee complement to TCBWC's Kentucky Whiskey brand Ruddell's Mill, that released its Kentucky Bourbon and Rye last year.
Covered Bridges played an important role in the early days of American infrastructure and were often found adjacent to, or nearby gristmills and distilleries – both which were commonly built along rivers. The Covered Bridges Whiskey Company pays homage to specific covered bridges with releases of whiskeys telling their stories as they lay backdrop to our history. 
The Pigeon River Covered Bridge (also known as the Harrisburg, McNutt's and East Fork Covered Bridge) is the oldest standing covered bridge in Tennessee. Located in Sevierville, it was an access point for the town which was known for craftsmen like Mill Builders in the 1800s. 
The bridge was built in 1875 by Elbert Stephenson Early, who owned the nearby Newport Mill, one of many mills in the area. The mills processed corn for local farmers, much of which ended up as the key ingredient for their quietly produced whiskey. This remote area in the Smoky Mountains, provided the perfect seclusion from Whiskey Tax Collectors in the 1800s and prohibition enforcers in the early 20th century.
Pigeon River Tennessee Whiskey is a small batch whiskey derived from a primarily corn mash bill with a touch of malted barley and is meant to replicate an early day Tennessee mash bill that would have been commonly found in the 1800s. After being twice distilled, it is slowly passed through maple charcoal filtration to mellow before barrel aging in new American oak.
Pigeon River is a small batch Tennessee Straight Whiskey with individually numbered bottles and a batch number on each label. It is non-chill filtered and bottled at 96 Proof. It will be available in 750-mL bottle for a suggested retail of $54.99 and will be represented nationally by Worldwide Libations, LLC. 
Worldwide Libations, LLC is a full-service national importer of fine wines and boutique spirits from around the world and pledges to deliver a high value to its suppliers, industry partners and consumers with unique and high quality products.