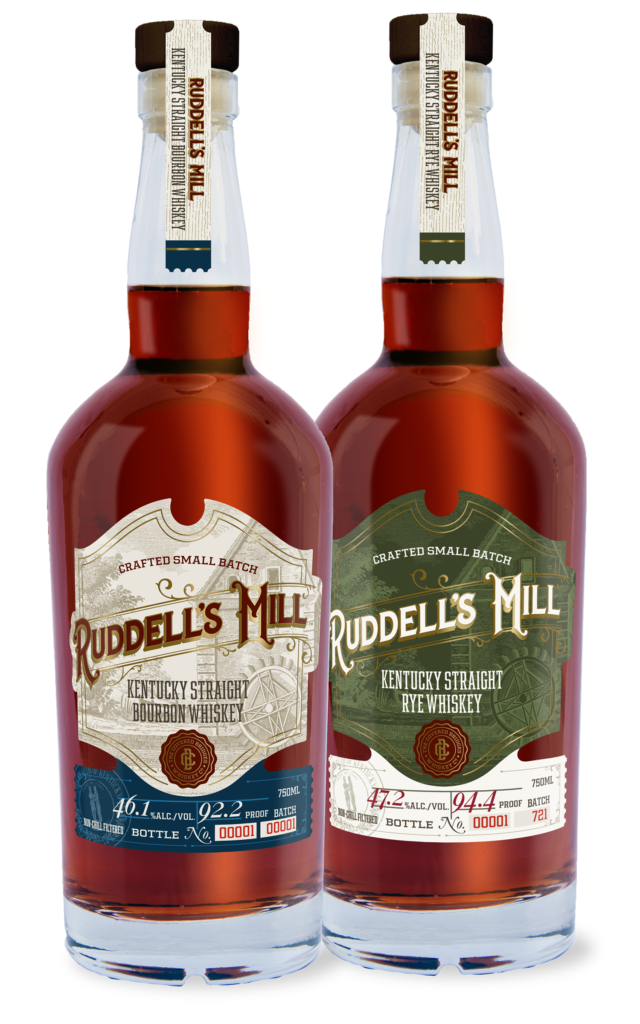 The Covered Bridges Whiskey Co. of Bardstown, Kentucky has announced the addition of a Kentucky Straight Rye to its flagship brand, Ruddell's Mill. The Rye will complement its Kentucky Straight Bourbon Whiskey which was launched in select markets earlier this year. 
The brand Ruddell's Mill is named for Kentucky pioneer Isaac Ruddell, who founded a grist mill along Stoner Creek and South Fork Licking River creating Bourbon County's first industrial district. Here, the mill processed grains utilized for the production of early day Kentucky whiskey. 
Ruddell's Mill Kentucky Straight Rye is derived from a high rye mash bill and just a touch of malted barley.  It is a rye mash bill that would have been common in the late 1700s and would today be considered a "High Rye."
Ruddell's Mill Rye is a small batch whiskey with individually numbered bottles and a batch number on each label. It is non-chill filtered and bottled at 94.4 proof. It is a full-flavored whiskey with notable spice. Enjoyed sipped neat, on the rocks or in traditional whiskey cocktails, it is available in a 750-mL format for a suggested $49.99. Ruddell's Mill is represented nationally by Worldwide Libations.
The Covered Bridges Whiskey Co. pays homage to specific covered bridges with releases of whiskeys telling their stories as they lay backdrop to history.  Covered Bridges played an important role in the early days of American infrastructure and were often found adjacent to, or nearby grist mills and distilleries—both which were commonly built along rivers. 
One of Kentucky's first covered bridges, "Ruddles Mill" Covered Bridge, was built at the site of Isaac Ruddell's grist mill in 1861. The bridge functioned to provided easy access to both sides of Stoner Creek until 1964 when it was destroyed by arson.
Worldwide Libations, LLC is a full-service national importer of fine wines and boutique spirits from around the world and pledges to deliver a high value to its suppliers, industry partners and consumers with unique and premium products.