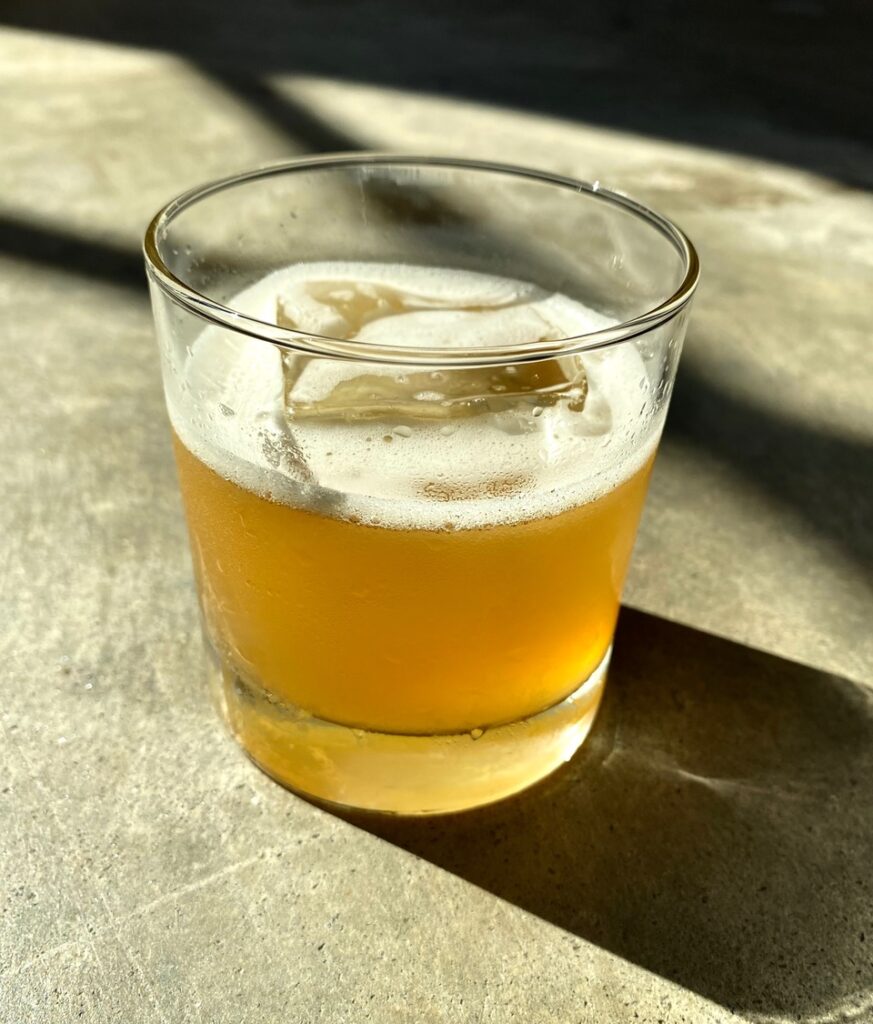 This cocktail from High Wire Distilling Co. in Charleston, South Carolina, is a variation of a Gold Rush, with a Southern twist. (This cocktail also appeared here in the May/June 2022 issue of CRAFT SPIRITS magazine.)
Ingredients
1 1/2 ounces High Wire Jimmy Red Corn Straight Bourbon Whiskey
3/4 ounce spicy peach honey syrup
1/2 ounce fresh lemon juice
1 bar spoon peach jam
1 bar spoon High Wire Benton's Smoked
Jimmy Red Corn Whiskey
Directions
Combine all ingredients in a shaker tin, add ice and shake vigorously for about 10 seconds. Strain over ice in a rocks glass.
Spicy Peach Syrup Ingredients
2 cups honey
1 cup water
4 peaches (cut in cubes)
1/4 teaspoon red chili flakes
Spicy Peach Syrup Directions
Add honey, peaches and water to a saucepan. Place on the stove and let simmer for 10 minutes, whisking every so often to incorporate. For added peach flavor muddle peaches during the simmer. Strain and cool.