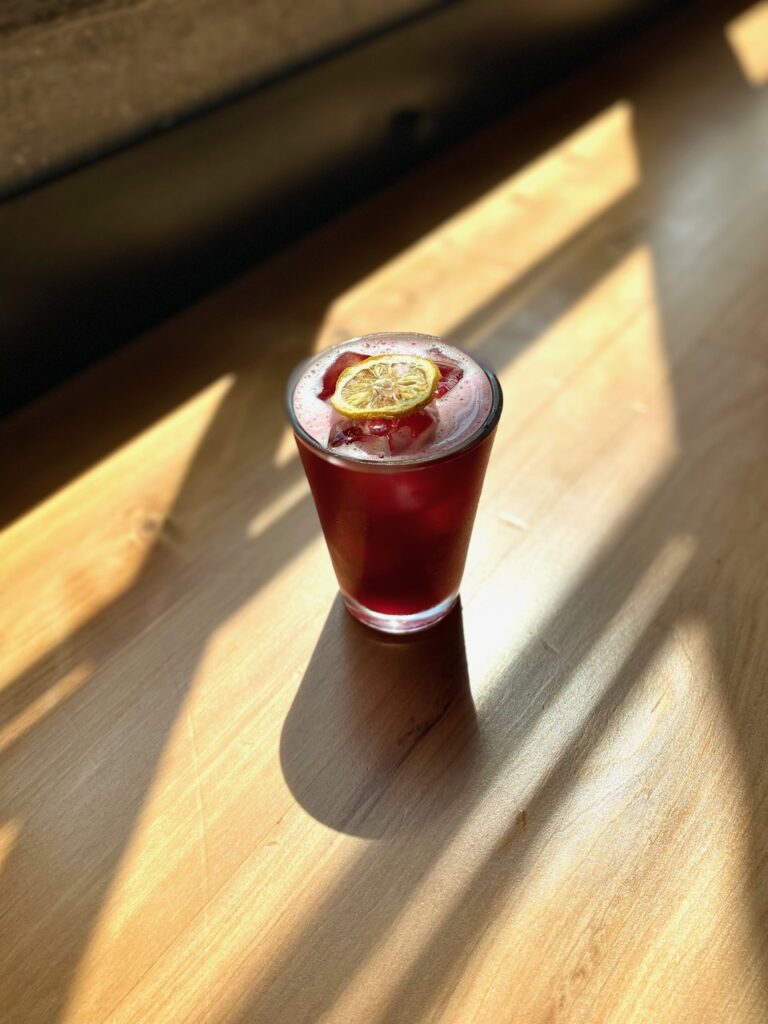 This cocktail from High Wire Distilling Co. in Charleston, South Carolina, is a great choice in late spring when local blueberries are in season. (This cocktail also appeared here in the May/June 2022 issue of CRAFT SPIRITS magazine.)
Ingredients
1 ounce High Wire Revival
Straight Rye Whiskey
1/2 ounce High Wire Southern Amaro
1 ounce blueberry simple syrup
3/4 ounce fresh lemon juice
2 dashes Peychaud's Bitters
1 ounce club soda
Directions
Combine all ingredients except club soda in a shaker tin. Add ice and lightly shake for about five seconds. Strain into a rocks glass and add ice. Use about 1 ounce of club soda to rinse the shaker tin of all the blueberry goodness, and add this to your glass. Stir to incorporate and enjoy!
Blueberry Simple Syrup Ingredients
1 quart blueberries (rinsed)
1 cup sugar
1 cup water
peel of 1 lemon
Blueberry Simple Syrup Directions
Combine sugar and water in a saucepan and heat to dissolve sugar. Add blueberries and lemon peel and simmer for about 10 minutes or until blueberries begin to burst. Strain and cool.