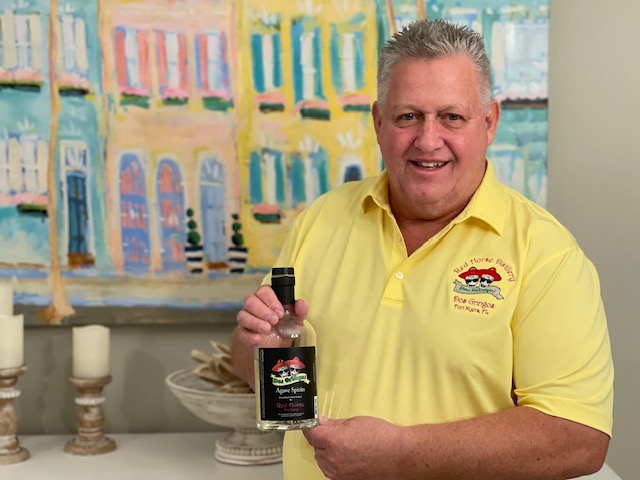 Red Horse Distillery has officially opened its doors in Fort Myers, Florida. The distillery hosted a soft opening in early July.
Red Horse currently produces Dos Gringos Agave Spirits, Red Horse Sugar Shine, Red Horse Corn Likker and Peach Brandy. The distillery's current days of operation are Thursdays, Fridays, Saturdays and Sundays.
The distillery is a family-owned business helmed by husband-and-wife team Joe Semansky (head distiller) and Kelly Cummins, who oversees the tasting room operations. Katie Cummins (Semansky's stepdaughter) is an apprentice distiller.
For updates, follow along on the distillery's Facebook page.