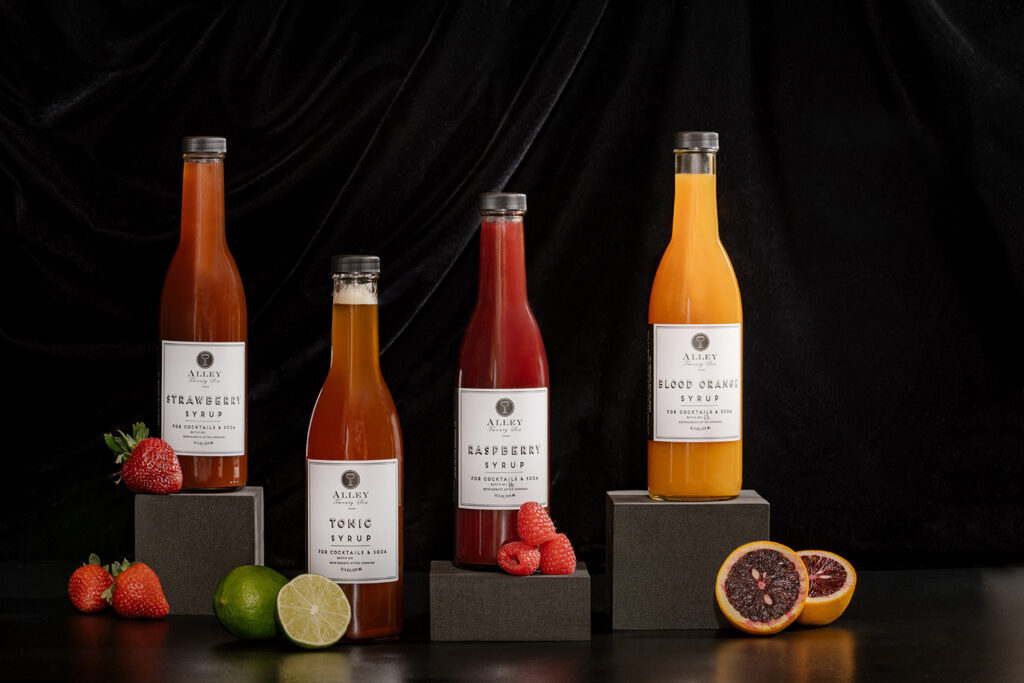 Bartender Shannon Healy has launched an online store to sell his award-winning line of Alley Twenty Six Cocktail Syrups nationwide. Healy owns Alley Twenty Six, a Durham, North Carolina-based cocktail bar and restaurant that was one of five finalists in this year's Outstanding Bar Program in the James Beard Foundation's annual restaurant and chef awards.  
About 12 years ago, Healy began working on a tonic syrup recipe when he was the general manager—and often behind the bar—at the James Beard Award-winning restaurant Crook's Corner in Chapel Hill. The craft cocktail movement was underway and other handcrafted tonics were available. Unlike what he was tasting among these new handcrafted tonics, Healy wanted to create a tonic that would play well with multiple styles of gin.
"I wanted a tonic that let the craft of gin distillers still shine through," Healy said.
By 2012, Healy had perfected his tonic syrup and was serving it exclusively at Alley Twenty Six, his farm-to-sip craft cocktail bar in downtown Durham. In 2015, he started selling the tonic syrup to North Carolina bars, restaurants and retail shops as well as to loyal customers. As a pandemic pivot, Healy added a line of cocktail syrups in a variety of flavors. Last year, the Alley Twenty Six fresh strawberry syrup and pomegranate syrup won first place and runner up in the beverage and beverage mixes category in the North Carolina Specialty Food Association's contest.
Healy's foray into the beverage industry stems from a desire to bring the philosophy of making the best cocktails using the best ingredients available at home. "There is no substitute for real—using quality ingredients makes it easy to create delicious drinks," Healy said. 
To start, the online store will offer four products: the tonic syrup, and three cocktail syrups in the three most popular flavors (strawberry, raspberry and blood orange). Each syrup is made by hand using the best quality ingredients available. A 12.5-ounce bottle will cost $13 each or three bottles for $38, plus shipping. To order, go to alleytwentysixsyrups.com.